BOC seizes P15.6 million shabu from Malaysia
October 20, 2021 | 12:00am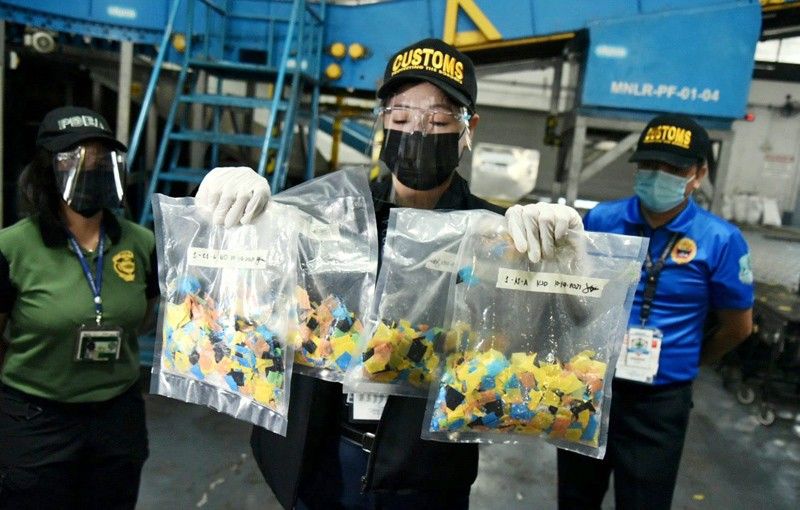 MANILA, Philippines — The Bureau of Customs (BOC) confiscated yesterday around 2.3 kilos of methamphetamine hydrochloride or shabu with a street value of P15.6 million hidden in two parcels from Malaysia.
In a statement, the BOC said the parcels, declared to contain clothing, were intercepted at the FedEx warehouse in Pasay.
The two parcels, sent by the same person in Malaysia, were consigned to Filipinos in Laguna and Batangas.
The operation was jointly conducted by the BOC, Philippine Drug Enforcement Agency (PDEA) and the Ninoy Aquino International Airport (NAIA) Inter-Agency Drug Interdiction Task Group.
The illegal drugs were turned over to PDEA for case profiling and buildup.
Six days earlier, NAIA anti-narcotics officers turned over to PDEA P6.57 million worth of ecstasy tablets and other illegal drugs confiscated at the airport since January.
Meanwhile, PDEA operatives confiscated around P525,000 worth of shabu and ecstasy tablets in separate stings in Caloocan and Marikina on Monday.
In Caloocan City, Omaima Malaco, 39, and her son Hakhim, 18, were arrested in Camarin. They were reportedly caught with 50 grams of shabu valued at P340,000. The suspects are being held on charges of drug trafficking.
In Marikina, 103 tablets of the party drug ecstasy with a street value of P185,400 were seized from suspected drug dealer Dan Christopher Torres.
The operation stemmed from a tip about the suspect's involvement in the illegal drug trade.
The PDEA alleged that Torres is a distributor of party drugs in Angeles City, Pampanga and nearby towns of Bulacan.
In Taguig, around 17.5 grams of shabu valued at P119,000 were seized from Aries dela Paz and Adrian Viray in Barangay Napindan at around 6:30 p.m.
Melchor Labradores, 52, was caught with 15 grams of shabu valued at P102,000 during a sting in Barangay Rizal, Makati yesterday.