Maynilad sets water service interruptions
October 19, 2021 | 12:00am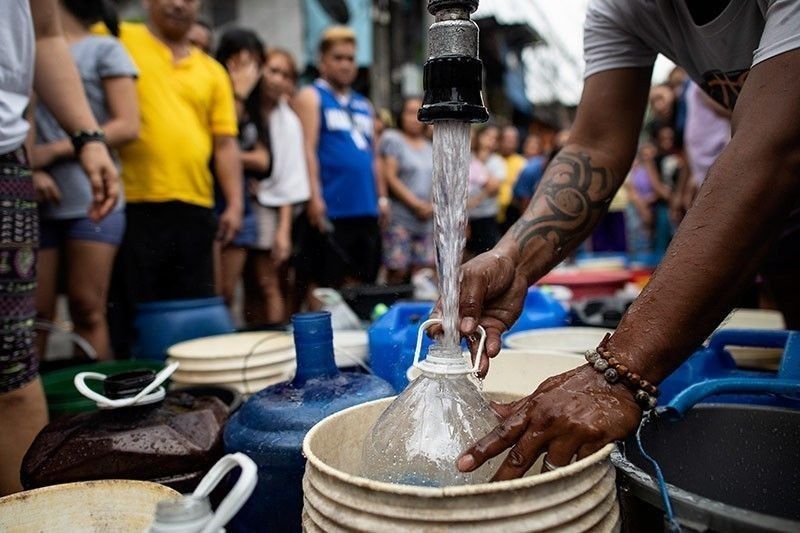 MANILA, Philippines — At least 2.9 million people in the west zone concession area will be affected by water service interruptions next week as Maynilad Water Services Inc. will conduct a pipe realignment activity for a flood control project of the Department of Public Works and Highways (DPWH).
At a press briefing yesterday, Maynilad water supply operations head Ronald Padua said the pipe realignment would cause service interruptions from 25 to 85 hours in parts of Las Piñas, Makati, Manila, Parañaque, Pasay, Bacoor, Cavite City, Imus as well as the municipalities of Kawit, Noveleta and Rosario in Cavite from Oct. 25 to 28.
Padua said the affected areas cover around 421,000 water service connections.
He said some 60,000 water service connections in Sampaloc, Manila would lose water for three days, affecting 420,000 people.
The DPWH project, which aims to address the perennial flooding in Manila, involves the installation of a drainage line along Cristobal street in Sampaloc.
Maynilad said it has an existing water pipeline at the corner of Sobriedad and Cristobal streets, which is directly in the way of the drainage line to be installed by the DPWH. A part of the existing pipeline will be cut and replaced with a cross-under pipe.
The concessionaire said that due to the size of the affected water pipeline, which is seven feet in diameter, the realignment would take almost four days.
"While the water service interruption due to this pipe realignment is in place, Maynilad will also conduct leak repairs in other areas and maintenance works in pumping stations, which will require the implementation of separate service disruptions," the company said.
To mitigate the impact of the pipe realignment, Maynilad is installing 14 stationary water tanks and deploying 60 mobile water tankers to serve areas that will experience three straight days of interrupted supply.
Maynilad appealed to its customers to store enough water for the duration of the service interruption.