P5 million drugs seized in Pasay, Makati, Navotas
October 17, 2021 | 12:00am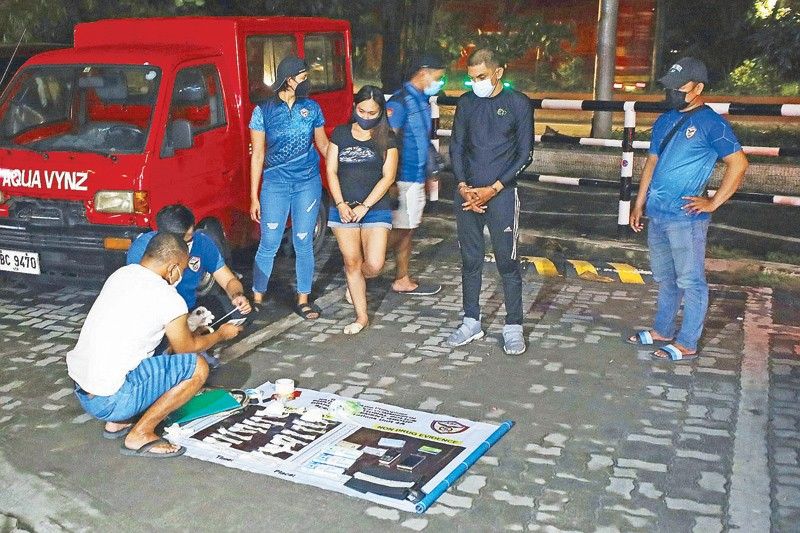 MANILA, Philippines — At least P5 million worth of illegal drugs were confiscated during separate stings in Pasay, Makati and Navotas on Friday night.
Operatives of the police Drug Enforcement Group seized 300 grams of methamphetamine hydrochloride or shabu with an estimated street value of P2.04 million from Emmanuel Bartolome, 42, and Eliza Garcia, 35, along Roxas Boulevard in Pasay at around 11:30 p.m., DEG director Brig. Gen. Remus Medina said.
In Makati, Carlo Nicol, 23; Guian Franco Taneo, 30; Jorry Molate, 50, and Camela Salibio, 57, were arrested in Barangay Rizal after they were caught with 17 kilos of marijuana worth P2.04 million.
The suspects allegedly sold a kilo of marijuana to undercover police officers for P80,000.
In Navotas, anti-narcotics police officers arrested Lean Hugo Balauro, 32, and Dave Balauro Abila and confiscated 150 grams of shabu valued at around P1.02 million during a sting along C-4 Road in Barangay Bagumbayan North before 11 p.m. on Friday.
In Quezon City, five persons were arrested by agents of the Philippine Drug Enforcement Agency during a raid on a suspected drug den.
Dominique Angeles, 23; Alvin Angeles, 18; Domingo Laurente Jr., 28; Bobet Breno, 18, and Patrick Cruz, 28, were apprehended in Barangay Unang Sigaw at around 4:30 p.m.
The suspects yielded 15 grams of shabu valued at P102,000 and assorted drug paraphernalia.
The suspects are being held on charges of trafficking.