5 eyed as next PNP chief
October 16, 2021 | 12:00am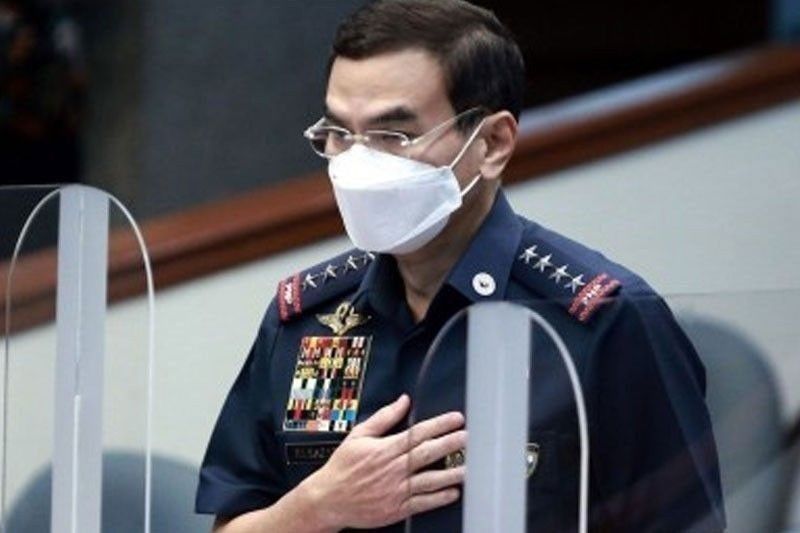 MANILA, Philippines — With less than a month before Philippine National Police chief Gen. Guillermo Eleazar retires, at least five senior police officials have cropped up as his possible successor.
Eleazar, President Duterte's sixth PNP chief, will end his tour of duty when he retires on Nov. 13.
Interior Secretary Eduardo Año said he would submit to Duterte a short list of recommended successors to the PNP's top post by the last week of October. Año told reporters seniority, merit and service reputation are the qualifications for inclusion in the list.
If the rule of succession is followed, two of the possible contenders are Eleazar's classmates in the Philippine Military Academy (PMA)'s Class of 1987: PNP deputy chief for administration Lt. Gen. Joselito Vera Cruz and deputy chief for operations Lt. Gen. Israel Ephraim Dickson.
Another contender is Lt. Gen. Dionardo Carlos, a member of PMA Class 1988. He is the current No. 4 official in the PNP as the chief of the directorial staff.
The two other possible contenders are Maj. Gen. Vicente Danao Jr., the director of the National Capital Region Police Office and Central Luzon police director Brig. Gen. Valeriano de Leon.
Vera Cruz and Dickson have been helping Eleazar manage the affairs of the PNP in the past five months. The two are set to retire on March 8 and March 27, 2022, respectively.
Vera Cruz is also the commander of the PNP's Administrative Support for COVID-19 Task Force, which deals with administrative matters for police frontliners.
Dickson heads the PNP's Joint Task Force COVID Shield, the enforcement arm of the national government in the implementation of quarantine rules and health protocols.
Carlos previously headed the PNP Directorate for Integrated Police Operations – Visayas. He also used to head the Directorate for Police Community Relations and Highway Patrol Group and once served the PNP as its spokesman. He will retire on May 8, 2022.
Danao, a member of PMA Class 1991, is known to be among Duterte's trusted police officers, having served as police chief of the President's hometown of Davao City. He will retire on Aug. 10, 2023.
Danao, who previously headed the Calabarzon police and the Manila Police District, is known for being strict when it comes to imposing discipline on erring police personnel.
De Leon, on the other hand, had stints as Central Visayas police chief and director of the Firearms and Explosives Office. A member of PMA Class 1989, he will retire on May 7, 2023.
He also served as officer-in-charge of the Davao City police. He is known as a friend of Mayor Sara Duterte-Carpio. – Romina Cabrera