DILG: 35% of all inmates inoculated
September 27, 2021 | 12:00am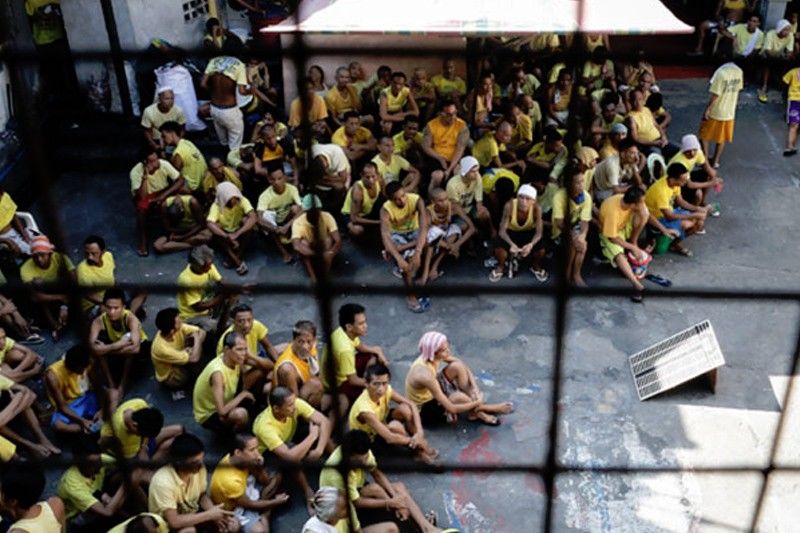 MANILA, Philippines — More than 42,000 inmates, representing around 35 percent of all persons deprived of liberty or PDLs in facilities run by the Bureau of Jail Management and Penology (BJMP), have received at least one dose of COVID-19 vaccine, the Department of the Interior and Local Government (DILG) reported yesterday.
DILG Secretary Eduardo Año said as of Sept. 13, 7,473 PDLs have received two doses while 7,069 received one-shot vaccines and are now fully vaccinated. Meanwhile, 27,951 have yet to get their second dose shots.
"All in all, 14,542 PDLs already have complete doses and have full protection against COVID-19 and the vaccination program continues. Our goal is to have all PDLs in all our jail facilities vaccinated," Año said in a statement.
There are about 122,498 PDLs in BJMP's 467 facilities nationwide.
Meanwhile, facilities like the Bocaue Municipal Jail in Bulacan and the Bataan District Jail have vaccinated all of their inmates. Año said there was no vaccine hesitancy among the PDLs.
According to the DILG, the regions with the highest number of fully vaccinated PDLs are Metro Manila with 3,192, Calabarzon with 1,853 and Northern Mindanao with 1,747.
"We ask our LGUs to give sufficient allocation to PDLs and jail officers because it's very dangerous to have outbreaks inside jails," Año pointed out.
Among the uniformed BJMP personnel, 12,568 have so far been fully vaccinated while 14,441 have received their first dose.