Quezon City imposes rules vs hoarding, panic buying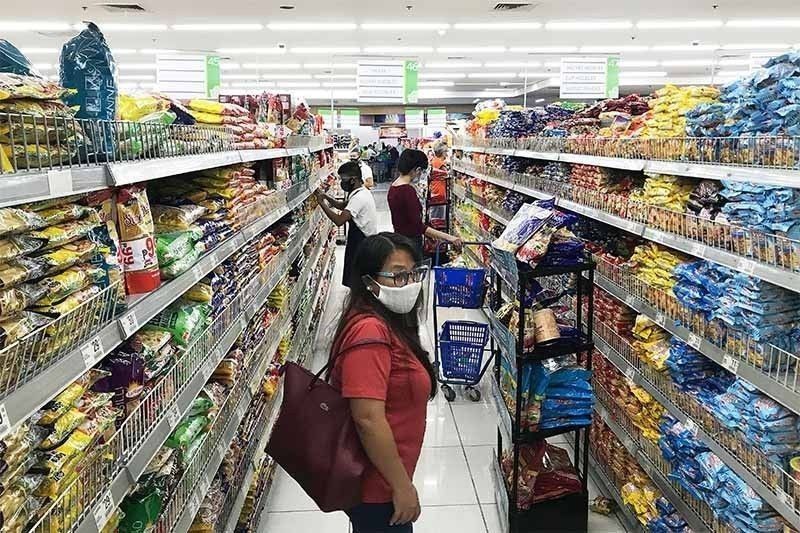 MANILA, Philippines — The Quezon City government will regulate the purchase of essential goods to avoid panic buying and hoarding during the two-week enhanced community quarantine (ECQ), Mayor Joy Belmonte said yesterday.
Belmonte directed the city's business permits and licensing department to implement the ordinance limiting the sale of basic goods during calamities and other emergency situations.
"We have to impose limits to avoid panic buying and hoarding that may lead to supply problems and could prevent others from purchasing the needs of their families during the ECQ," Belmonte said. "It is better to have this policy to give everyone an opportunity to buy the products they need."
The ordinance, approved by the city council during last year's ECQ, provides limits on basic items that individuals can buy per day, such as canned goods, powdered milk, coffee, bread, eggs, cooking oil and sugar.
Also covered are rice, alcohol, hand sanitizers, toilet paper, kitchen towels, bath soap, liquid hand soap, face masks, multivitamins and liquefied petroleum gas.
Belmonte ordered barangays to issue quarantine passes to only one person per household, preferably to a fully vaccinated resident.
Liquor ban will be imposed starting tomorrow. Public safety hours will be from 8 p.m. to 4 a.m.
100,000 COVID jabs
Meanwhile, around 100,000 COVID-19 vaccines have been administered at the Smart Araneta Coliseum and New Frontier Theater in Quezon City since May, the Araneta Group reported yesterday.
The Araneta Group, through the J. Amado Araneta Foundation (JAAF), has partnered with the local government to establish a mega vaccination facility at the Big Dome.
"We look forward to continuing serving the people so that we can all do our part to recover from the pandemic," JAAF executive director Diane Romero said in a statement.
More vaccines are expected to be administered in the next days with the reactivation of the inoculation site at the Smart Araneta Coliseum from Aug. 7 to 15.