Labor groups raise flags vs hunger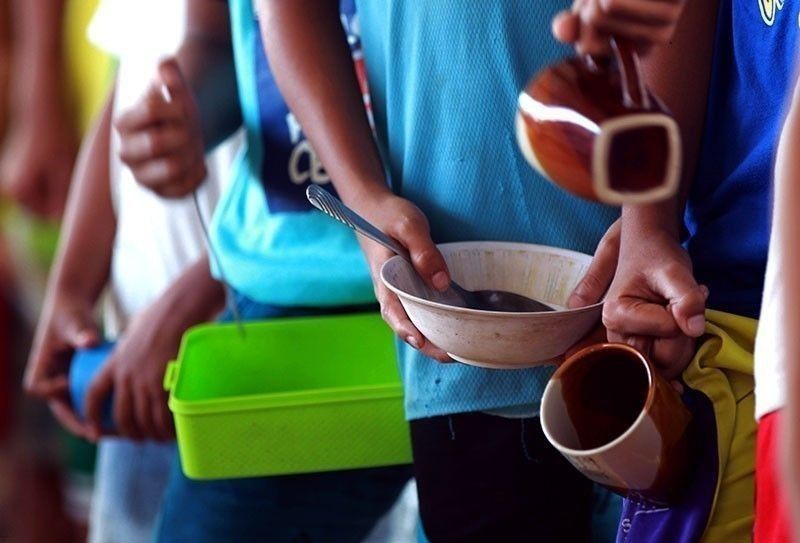 MANILA, Philippines — Labor groups are mounting a flag brigade campaign, patterned after Malaysia, in anticipation of a surge in the number of people suffering from hunger with the reimposition of the stricter enhanced community quarantine (ECQ) beginning Aug. 6 to curb the transmission of the more infectious Delta variant of COVID-19.
Workers will launch the campaign to help the hungry, Defend Job Philippines said yesterday.
Families in need of food aid are encouraged to hang a red flag or cloth outside their homes so that community pantry organizers and ordinary citizens can identify those needing assistance.
People who are willing to give help may display green flags outside their homes.
Starting on Friday, Defend Jobs said the group would distribute food items to residents of Sampaloc, Manila who will be displaying red flags and will collect donations from households with green flags.
Defend Jobs said they would modify their community pantry since people are prohibited from going out during the ECQ period.
"Community pantries must not stop during the ECQ as our poor countrymen will be needing help, especially during hard lockdowns," Defend Jobs spokesman Christian Lloyd Magsoy said.
The Kilusang Mayo Uno urged the government to distribute P5,000 in cash aid to families affected by the two-week lockdown.
The labor group said the government should hand out the aid before the start of the ECQ.
The group also urged Congress to pass legislation granting P10,000 assistance to all families, P100 daily wage subsidy for workers, paid pandemic leaves and other social protection measures to help Filipinos cope with the pandemic.
Churches ask for donations
Meanwhile, the Diocese of Caloocan appealed for donations for those who would be unable to work during the ECQ.
In a Facebook post, Caloocan Bishop Pablo Virgilio David said more people would be suffering from hunger as the government reimposes a hard lockdown.
"Lockdowns for the poor can mean hunger, especially for daily wage earners and those who live a hand-to-mouth existence," David said.
The diocese will launch a campaign dubbed "Feed the hungry" in poor communities in Caloocan, Malabon and Navotas.
"Please help us continue our service to the poor," David said.
The National Shrine of Our Lady of Mt. Carmel Church in Quezon City also asked for donations such as canned goods, rice, eggs, coffee, milk, bottled water as well as face masks.
Donations can be dropped off at the parish office.– Evelyn Macairan