MMDA urges motorists: Use mabuhay lanes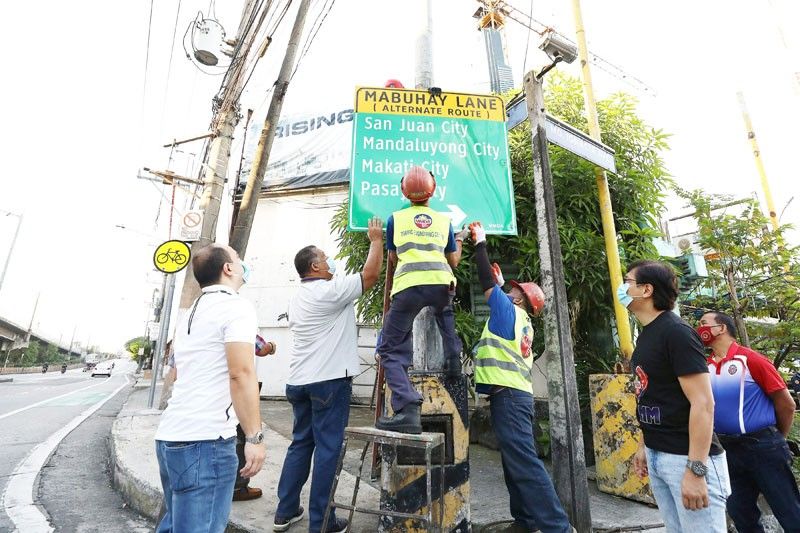 MANILA, Philippines — The Metropolitan Manila Development Authority (MMDA) yesterday urged motorists to use the mabuhay lanes as there is an expected surge in the volume of vehicles along EDSA this week.
Skyway Stage 3, among the structures built to decongest EDSA, is expected to start charging toll tomorrow. The project connects North and South Luzon Expressways.
MMDA Chairman Benhur Abalos led the installation of directional road signages for mabuhay lanes.
"Motorists who are coming from the northern part of Metro Manila and will travel southbound, and those who might want to avoid EDSA can take mabuhay lanes as alternate routes," Abalos said in a statement.
"We want to give them options on their travel without being stuck in traffic," he added.
There are several mabuhay lane routes coming from EDSA, North Luzon Expressway, Quezon City and Manila.
Abalos said they have asked seven local government units covered by the mabuhay lane routes to clear the lane routes of any obstructions.
Despite the expected surge of motorists along EDSA, he said there is still no need to reimplement the number coding scheme, since the traffic flow is "still manageable."
The MMDA suspended the number coding scheme since March last year after the government implemented lockdowns to deal with the COVID-19 pandemic.
Abalos earlier said that the number of vehicles along EDSA is approaching pre-pandemic numbers.
However, he said while this is the case, the speed at which the vehicles passed through EDSA doubled.