MMDA sets up EDSA lay-by area for bikers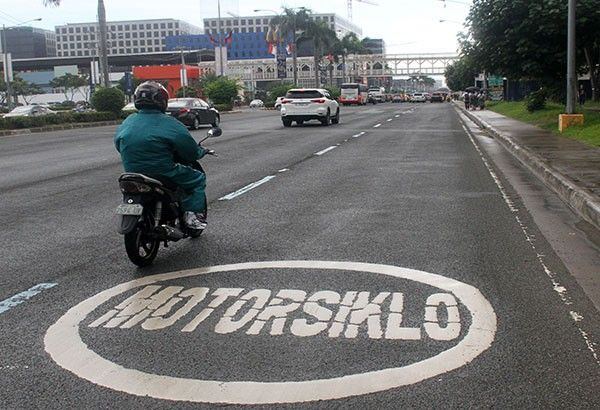 MANILA, Philippines — The Metropolitan Manila Development Authority (MMDA) yesterday opened an emergency lay-by area for motorcycle riders along EDSA, to be used during heavy downpours.
In a statement yesterday, MMDA Chairman Benhur Abalos said motorcycle riders could stop in the area to wait for the rain to stop, without blocking the highway.
"We understand the plight of motorcycle riders when they have to stop in the middle of the road while waiting for the rain to stop. It is very risky for them because they might get into a road accident. At least with the emergency lay-by, they can take cover during heavy rains," Abalos said.
The emergency lay-by area is located under the Quezon Avenue flyover, marked with entrance and exit signs.
However, Abalos reiterated that the lay-by could only be used when it is raining. Motorists who would use the area for parking would receive a violation ticket.
Earlier in the year, MMDA traffic czar Bong Nebrija urged motorcycle riders to refrain from stopping along the highway when it rains to prevent possible accidents.
More emergency lay-by areas would also be placed under flyovers along EDSA, C-5 Road, Roxas Boulevard, Alabang Road, Parañaque-Sucat Road and Chapel Road, once these are cleared of obstructions.
The MMDA would also place pocket gardens under flyovers, Abalos said, to address the urban aesthetics of Metro Manila roads. The placing of ornamental plants would also reduce air pollution, he added.