Binay: Give vaccinators time to rest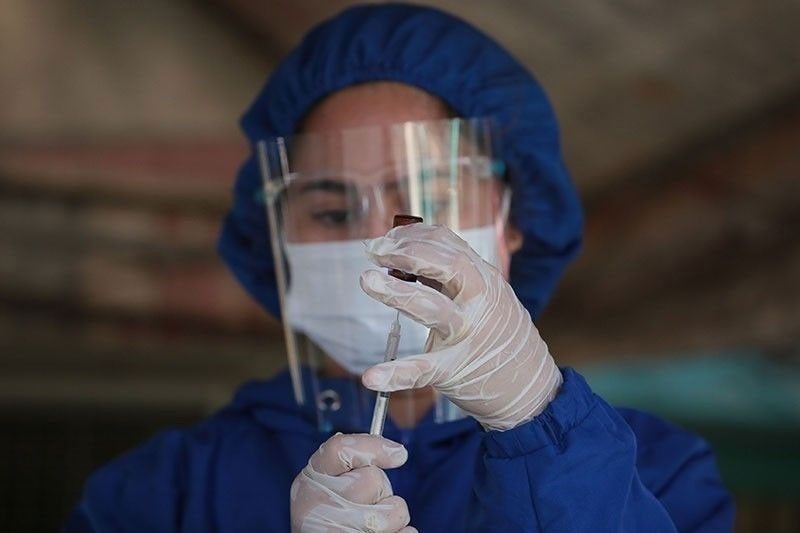 MANILA, Philippines — Sen. Nancy Binay said yesterday COVID-19 vaccinators must be given rest intervals to ensure that they perform their duties safely and efficiently.
Binay made the statement following the viral videos showing some health workers failing to press the plunger in the syringe containing the vaccine on individuals.
"They are only human who also get tired so maybe this rest period is something that we should study. Maybe we should have such a protocol to avoid mistakes," Binay said.
She noted that several vaccinators are volunteers due to the lack of health workers. She said the shortage of health workers, particularly vaccinators is something the government should address given the expected arrival of more vaccines in the coming months.
Binay has filed a bill allowing more qualified people to inject COVID-19 vaccines, including midwives.
On Tuesday, Senate President Vicente Sotto III said he received reports about breach of vaccination protocols happening in Metro Manila.
San Juan rolls out Moderna vaccines
Meanwhile, the city government of San Juan rolled out yesterday the Moderna COVID-19 vaccines, which were administered to 900 people under the A1, A2, A3, A4 and A5 categories.
San Juan received 1,800 doses of the American-made vaccine that were stored in cold-chain freezers on Tuesday night at the Filoil Arena.
"We have 1,800 doses good for 900 people. We will ensure that its entirety will be injected today (as first dose)," Mayor Francis Zamora told reporters.
San Juan rented ultra-cold freezers stationed at the arena to store the vaccines on site at -25 to -15 degrees Celsius.
Zamora said they are looking to fully vaccinate 85,400 residents by August to achieve herd immunity.