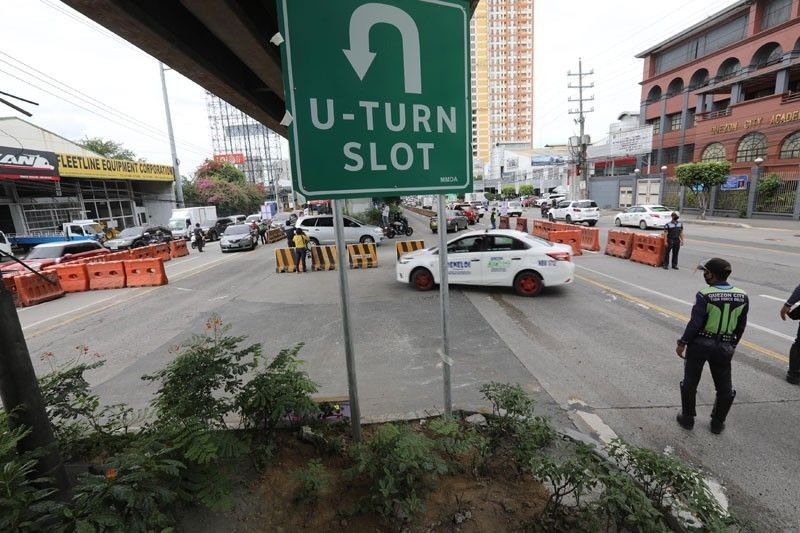 "We would like to thank MMDA Chairman Benhur Abalos for reopening the U-turn slot near the Dario Bridge," Belmonte said. "This will help ease traffic congestion in the area and speed up travel time."
Boy Santos, file
Belmonte welcomes EDSA U-turn slot reopening
Janvic Mateo
(The Philippine Star) - June 24, 2021 - 12:00am
MANILA, Philippines — Quezon City Mayor Joy Belmonte has welcomed the decision of the Metropolitan Manila Development Authority (MMDA) to reopen a U-turn slot along EDSA near Balintawak.
"We would like to thank MMDA Chairman Benhur Abalos for reopening the U-turn slot near the Dario Bridge," Belmonte said. "This will help ease traffic congestion in the area and speed up travel time."
Last year, the MMDA rejected the city hall's request to reopen the U-turn slot, which was closed to give way to the EDSA bus system.
Abalos, who was appointed to the MMDA last January, overturned the decision, citing studies on the flow of traffic showing that reopening the U-turn slot would improve the movement of vehicles and reduce travel time in the area.
Belmonte directed the city's task force on transport and traffic management to deploy enforcers to assist MMDA personnel in manning traffic in the area.
She also welcomed Abalos' request to the private contractor of the Metro Rail Transit-Light Rail Transit common station to move back fences in their work area to open more lanes for motorists.
"We are working with the MMDA to find ways to decongest our roads, especially now that more people are going to work and for other purposes amid the easing of quarantine restrictions," Belmonte said.