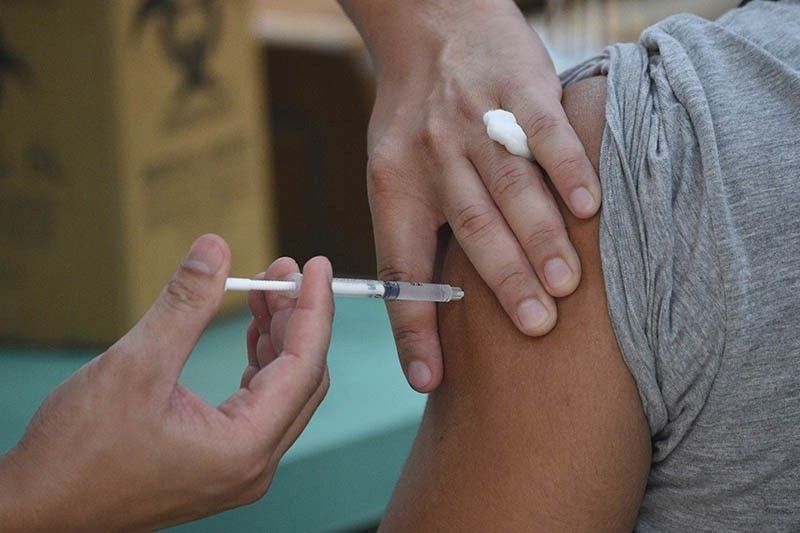 A health worker inoculates a resident with a dose of the AstraZeneca/Oxford Covid-19 coronavirus vaccine inside a Catholic church turned into a vaccination centre in Manila on May 21, 2021.
AFP/Ted Aljibe
San Juan starts A5 vaccination
MANILA, Philippines — San Juan will begin vaccinating poor residents or those belonging to the A5 category, the local government announced yesterday.
Mayor Francis Zamora said indigent residents who have registered for the COVID-19 vaccination program can receive their jabs today at the Filoil Flying V Center.
"Only a valid government ID, certificate of indigency and confirmatory text are needed," Zamora said in a statement.
The A5 category includes poor members of the population aged 18 to 59. To qualify, one must be on the list of indigents under the National Household Targeting System for Poverty Reduction.
Zamora said the vaccination of health workers, senior citizens, persons with comorbidities and essential workers would continue at the Filoil arena.
He said the vaccination of non-residents working in the city would continue at the Theater Mall of Greenhills Shopping center.