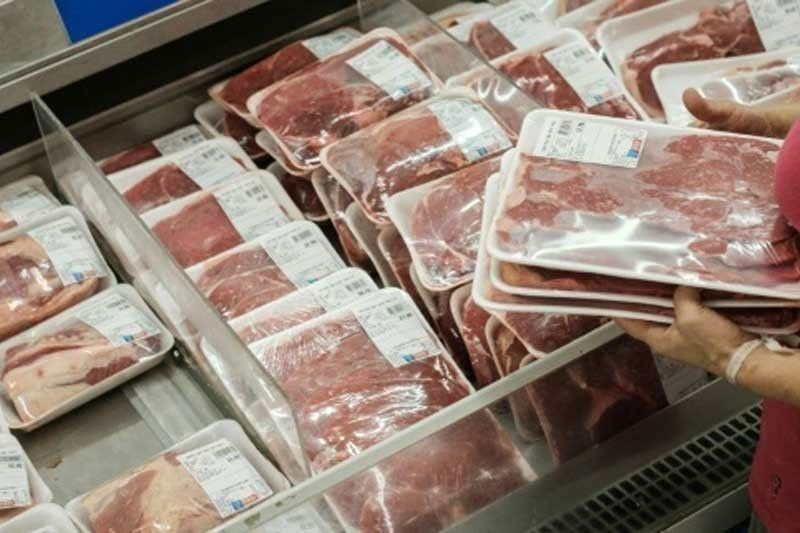 "That is to be done as soon as possible," Dar said in a virtual press conference yesterday.
AFP/File
BAI to conduct random testing of imported meat
MANILA, Philippines — Agriculture Secretary William Dar has instructed the Bureau of Animal Industry (BAI) to conduct random testing of imported meat at all ports in the country to prevent the spread of African swine fever (ASF).
"That is to be done as soon as possible," Dar said in a virtual press conference yesterday.
In a separate online forum, Samahang Industriya ng Agrikultura (SINAG) chairman Rosendo So said random testing of agricultural imports is expected to encourage local hog raisers to pursue swine repopulation.
"Everyone is scared since there is no assurance that shipments coming into the country are free from ASF," So said.
He said testing of the imported products in the country should be done on top of inspection in the country of origin.
Last month, SINAG filed a complaint against Dar at the Office of the Ombudsman for alleged violation of the Food Safety Act, citing the statement of BAI director Reildrin Morales during a recent Senate hearing that only 10 percent of imported pork shipments are checked at their first port of entry.
"We all know that shipments coming from Europe and the US will take around 30 to 45 days before they arrive. During this period, the imported products may be contaminated with various diseases," So said.
SINAG said non-inspection contributed to misdeclaration of agricultural commodities and cases of ASF and other diseases.
Faster indemnification
Meanwhile, hog raisers are hoping for a faster indemnification payout with more available funds following the declaration of a state of calamity.
Pork Producers Federation of the Philippines president Roland Tambago said the P10,000 indemnity for each culled hog should be directly paid to farmers.
Tambago said it takes seven months before hog raisers can claim their payment as they need to register with the Philippine Crop Insurance Corp.
On Monday, President Duterte signed Proclamation 1143 declaring a national state of calamity for one year due to the ASF outbreak.
As this developed, in Pangasinan, the provincial board will discuss a proposed ordinance for the implementation of Bantay ASF sa Barangay program of the Department of Agriculture.
Assistant provincial veterinarian Jovito Tabarejos said there is no new confirmed ASF case in Pangasinan. – Eva Visperas