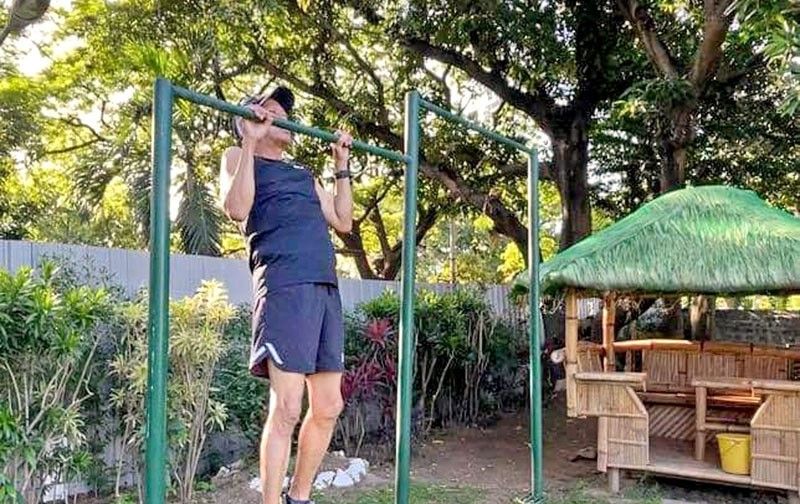 Defense Secretary Delfin Lorenzana shows his workout routine in his Twitter post yesterday.
STAR/File
COVID-19 free Lorenzana shares exercise routine
MANILA, Philippines — Defense Secretary Delfin Lorenzana announced yesterday that a healthy lifestyle helped him recover from COVID-19.
"I am pleased to announce that I'm now COVID-free. At 72, the odds are not exactly in my favor," Lorenzana posted on his Twitter account.
Lorenzana, who tested negative for the virus after more than two weeks of self-isolation, posted photos of him doing workout routine.
He tested positive for COVID-19 on April 6 but did not develop any symptoms.
Lorenzana, a retired Army general, said he maintains his physical and mental health "even before I was diagnosed" by waking up at around 5:30 a.m. and working out right away.
"My military training taught me what I need to survive in various situations. If exercise were a pill, it would be the most widely prescribed and effective medicine," he said."Self-discipline helped me prepare for what was coming. Caring for our physical and mental well-being is essential to a healthy lifestyle. Anyone can do it with the right motivation."
Lorenzana said he also tried to fill his mind with positive thoughts while on quarantine.
He chairs the National Task Force Against COVID-19.
"I thank God and the people who extended their concern and for helping me get through it. I am now ready more than ever to serve our nation," he said.