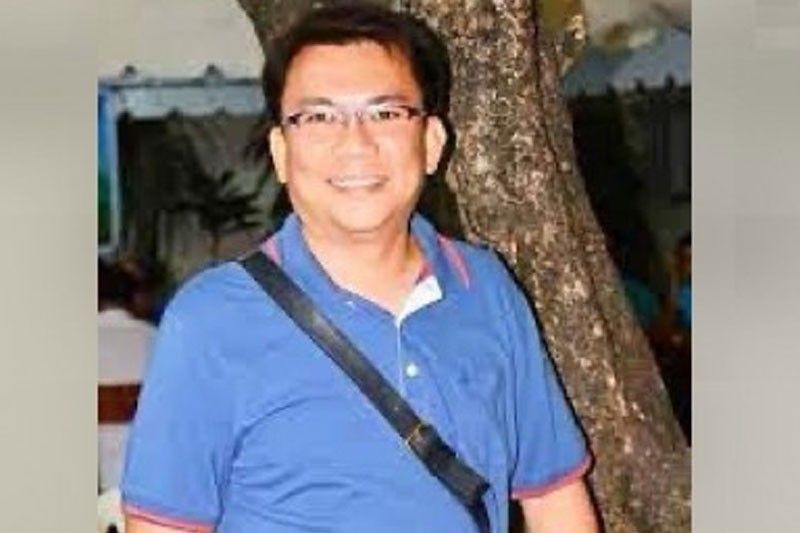 Mayor Russel Pleyto of Santa Maria town became the sixth mayor in the province to contract the disease.
pna.gov.ph/Photo from Santa Maria, Bulacan Mayor Russel Pleyto's Facebook
Bulacan town mayor tests positive for COVID-19
SAN FERNANDO, Pampanga, Philippines — A municipal mayor in Bulacan tested positive for COVID.
Mayor Russel Pleyto of Santa Maria town became the sixth mayor in the province to contract the disease.
Pleyto announced on social media that he experienced symptoms on April 12.
He said he underwent a swab test on the same day, which confirmed that he contracted the virus.
Contact tracing is ongoing and some employees of the municipal health office underwent testing as they were exposed to the mayor.
Earlier, Mayors Jose Santiago of Bocaue, Eladio Gonzales Jr. of Balagtas, Ferdie Estrella of Baliwag, Vergel Meneses of Bulakan and Carla Galvez-Tan of San Ildefonso tested positive for COVID.
2 cops die from COVID-19
Two more police officers died over the weekend, several days after testing positive for COVID, the Philippine National Police (PNP) reported yesterday.
The figure brought the number of fatalities in the PNP to 51 as the force recorded 125 new cases on Saturday.
The PNP said a 40-year-old officer in Mountain Province died of acute respiratory failure after contracting the virus.
The other fatality was a 49-year-old officer in General Santos City.
The PNP's administrative support for COVID-19 task force said of the 125 recent cases, 118 were fresh infections and the rest contracted the disease for the second time.
The PNP now has 2,276 active cases and 16,204 recoveries after 169 more personnel survived the disease.
Swab upon arrival
Meanwhile, the provincial government of Negros Occidental is urging its returning residents to undergo swab tests at the airports and seaports.
Gov. Eugenio Jose Lacson issued the appeal as he was not expecting the Inter-Agency Task Force for the Management of Emerging Infectious Diseases to extend the travel moratorium in Western Visayas.
Swab tests at the entry points of Negros Occidental will be voluntary, Lacson said.
As of Saturday, Negros Occidental had 2,099 active cases, surpassing its peak of 1,683 last year.