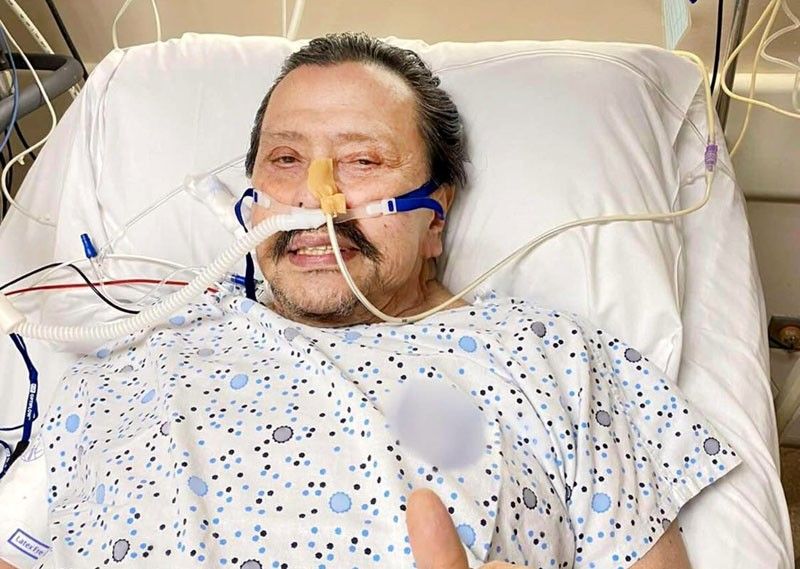 Former president Joseph Estrada flashes a thumbs up sign in a photo shared on Facebook by his son, former senator Jinggoy Estrada, yesterday.
STAR/File
Erap now negative for COVID-19
MANILA, Philippines — Former president Joseph Estrada tested negative for COVID-19 in his latest RT-PCR swab test, his son former senator Jinggoy Estrada said yesterday.
"My dad continues to improve and we expect that he can be transferred to a regular room soon," Jinggoy posted on Facebook, noting that his father – who remains under intensive care – is still on high flow oxygen support, but at a much reduced rate.
Estrada said his father has been allowed to resume a soft diet.
He added that the former president is now "conversing normally and appears to be in good spirits."
Estrada, who is turning 84 on April 19, was rushed to the hospital last week due to COVID-19 infection and severe pneumonia.
His eldest sister, Dr. Pilarica Ejercito, also tested positive for COVID-19 and has been hospitalized after she complained of breathing difficulties.