500 Malabon residents undergo antigen tests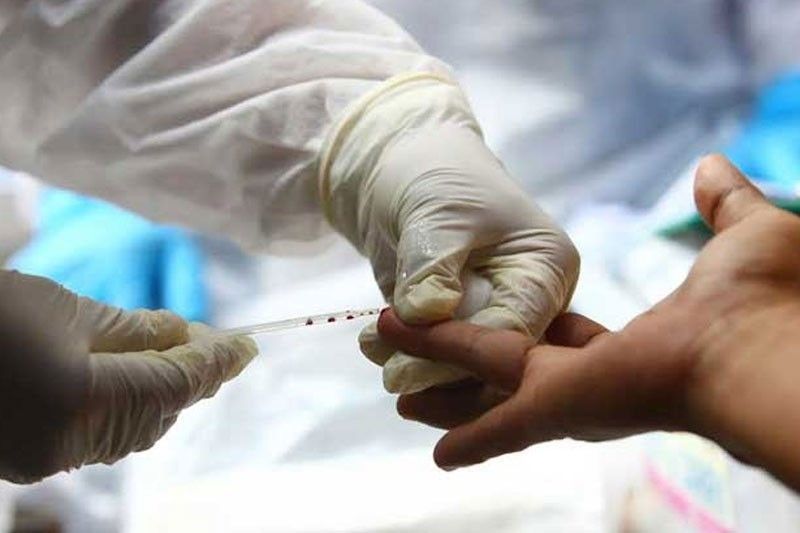 MANILA, Philippines — Over 500 residents in Malabon yesterday availed themselves of free antigen tests provided by the office of Vice President Leni Robredo.
Residents of Barangays Potrero, Longos, Tonsuya, Tañong and Flores benefited from the Swab Cab program, city public information officer Bong Padua said.
Thirty-four among those who volunteered to get tested turned out positive for COVID-19, Robredo said. They will undergo confirmatory RT-PCR tests.
Robredo urged the public to donate rice and hygiene kits to communities under the enhanced community quarantine or ECQ.
Mayor Antolin Oreta III said the mobile testing project aims to identify COVID-19 "hotspots" in Malabon.
More than 400 senior citizens have been vaccinated in the city as of yesterday.
San Juan backs ECQ extension
San Juan Mayor Francis Zamora on Wednesday said he wants the government to extend the ECQ as one week could be too short to prevent the soaring cases of COVID-19.
Citing the trend in COVID cases during last year's ECQ, Zamora said the number of infections would not "go down that fast."
He said the government should consider extending the ECQ for another week.
"For me, the best thing to do is assess the numbers by Saturday, and if we see that the figures are dropping and the interventions we are doing are working, then I believe that another week would help us reduce the cases further," Zamora said.
Stay-at-home food packs
In Taguig, the city government has started distributing food assistance to families affected by the ECQ.
Members of the Barangay Affairs Office and the Mayor's Action Team started house-to-house distribution of food packs in the city's 28 barangays on Monday.
Mayor Lino Cayetano said the aid aims to ensure that Taguig residents would not have to leave their homes to buy supplies and expose themselves to the virus.
"This week we need to stay safe. Dito po muna tayo sa ating mga bahay, sa mga pamilya natin," Cayetano said.
He said the stay-at-home food packs are good for up to four days for a family of five. The recipients received rice, canned goods, coffee, energy drink and anti-COVID kits.
Cayetano urged his constituents to follow health protocols to avoid the spread of the virus.
Taguig is among the local government units in Metro Manila with the lowest number of active COVID cases.
In Navotas, at least 400 senior citizens have received their first dose of COVID-19 vaccines, Mayor Toby Tiangco said.
The vaccination of those with comorbidities started yesterday, Tiangco added.
He also offered his prayers for the speedy recovery of former president Joseph Estrada, who tested positive for COVID-19.