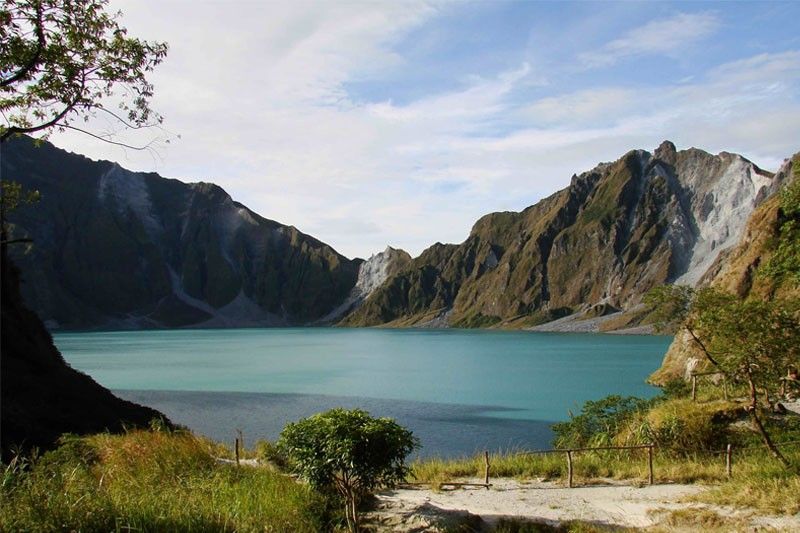 File photo of Mount Pinatubo's crater lake
Wikimedia Commons/ChrisTomnong
Alert Level 1 raised over Pinatubo
MANILA, Philippines — Alert Level 1 was raised over Mt. Pinatubo yesterday, but an eruption is not imminent, according to the Philippine Institute of Volcanology and Seismology.
Phivolcs said abnormal parameters and persistent seismic activity, which could be related to tectonic processes beneath the volcano, have been observed.
Since Jan. 20, a total of 1,722 imperceptible earthquakes have been recorded beneath the Pinatubo edifice.
The first cluster of earthquakes, with magnitudes of 1 to 2.5, was recorded from Jan. 20 to 26 along the Sacobia Lineament.
This was followed by a more persistent cluster about 10 to 35 kilometers beneath the center of the edifice, with magnitudes of 0.5 to 2.8.
The earthquakes were associated with rock-fracturing processes.
Phivolcs said the Pinatubo crater lake showed carbon dioxide flux of 378 tons per day, which is within the background range of 1,000 tons per day recorded in the past decade.
Entry into the Pinatubo crater should be avoided or extreme caution should be exercised, Phivolcs said.
It reminded local government units to prepare for earthquake and volcanic hazards and review their disaster preparedness plans.
Alert Level 1 on Pinatubo was last raised in 1995.
The alert level system was implemented following Pinatubo's eruption in June 1991, considered the second largest volcanic eruption of the 20th century. Hundreds of people died and thousands were displaced. – Ding Cervantes