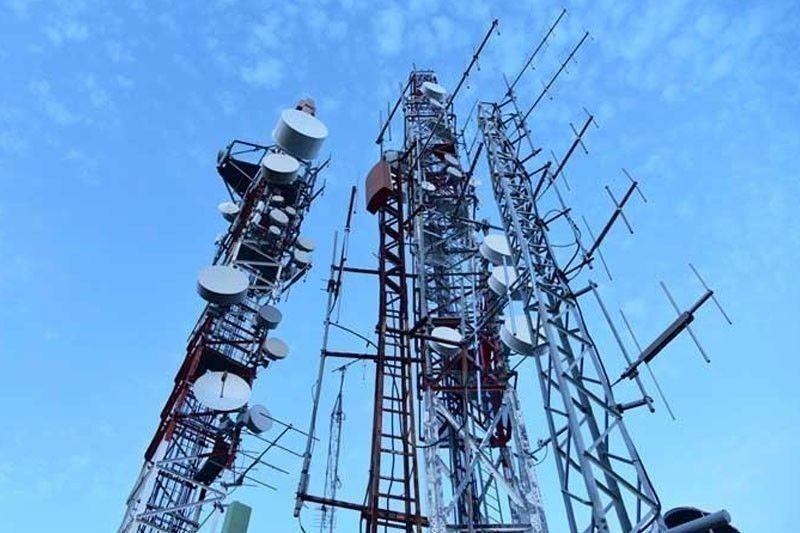 File photo shows a cell tower.
The STAR/File
Dito set to build towers in military camps
MANILA, Philippines — New major telecommunications player Dito Telecommunity Corp. is ready to start the construction of cellular towers in military camps following an agreement with the Armed Forces of the Philippines (AFP) last year.
Dito chief technology officer Rodolfo Santiago said the company is just waiting for the go signal from the AFP.
"We already have identified (sites) and approvals from the AFP have been given already as to where we're going to construct our towers. Right now, we're waiting for the final go-ahead for some of those sites so that we can start building," Santiago said.
He added that Dito has identified and has approval for five tower sites in Camp Aguinaldo.
Dito earlier disputed claims that it would be a security risk should the firm be allowed to build towers in military camps, given the involvement of China Telecommunications.
Dito is majority-owned by the group of Davao-based businessman Dennis Uy and 40 percent owned by state-run China Telecom.
Dito said the memorandum of agreement with the AFP contained additional provisions pertaining to its commitments to national security in addition to the safeguards put in place by the AFP that regulates the entry of foreigners, regular inspections and security audits.
The agreement states that the moment an issue regarding spying or getting classified information arises, the agreement would be terminated immediately.
Access to the sites is also fully controlled by the AFP.
Dito is also mandated to pay its rent in monetary equivalent and not "in kind." The rates are based on commercial rates that the AFP has applied in other contracts. The company is poised to make its commercial debut on March 8, initially rolling out its services in Mindanao and Visayas.
Dito's services would be commercially available nationwide by the second quarter.