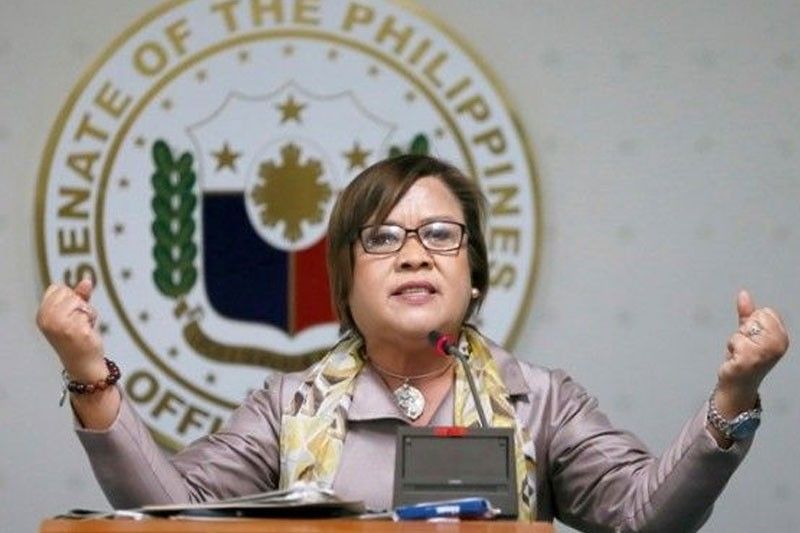 "This medical furlough (request) is still way back in 2018, 2019. Now, we really need it, it was just delayed because of the pandemic," he said, adding that De Lima needed the checkup "because she is a senior citizen and is feeling ailments."
Philstar.com/File Photo
De Lima granted medical pass
MANILA, Philippines — A Muntinlupa court has granted the request of detained Sen. Leila de Lima to undergo a medical furlough, her lawyer said yesterday.
In an interview, Rolly Peoro said Muntinlupa City Regional Trial Court Branch 256 Judge Romeo Buenaventura gave his client 24 hours to undergo examinations.
"This medical furlough (request) is still way back in 2018, 2019. Now, we really need it, it was just delayed because of the pandemic," he said, adding that De Lima needed the checkup "because she is a senior citizen and is feeling ailments."
Yesterday, De Lima physically attended a hearing at the court, which is hearing one of three drug cases against her.
It is her first time to physically attend a hearing after almost a year, when COVID-19 restrictions were put in place.
Peoro said that the prosecution's witness, New Bilibid Prison detainee Noel Martinez, admitted that he has no personal knowledge on alleged drug transactions with De Lima.
"The testimony was needed by the prosecution to form the conspiracy that there was indeed drug trading. But Martinez himself admitted that he did not have a personal transaction for illegal drugs, everything was referrals," he said.
De Lima has been behind bars since 2017 on what she described as "trumped-up" drug charges.