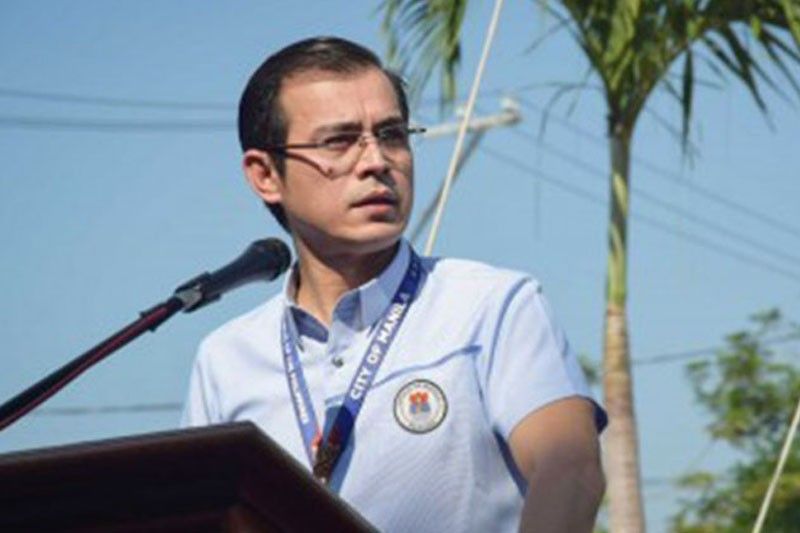 Manila Mayor Isko Moreno speaks to the public in this undated photo.
Interaksyon/Photo from Philippine News Agency
Manila willing to share vaccines
MANILA, Philippines — The Manila city government is willing to share COVID-19 vaccines even with non-Manila residents, Mayor Isko Moreno said yesterday.
Moreno said the pandemic is a universal problem that has affected all people regardless of religion, political belief and profession.
"We may not have COVID, but what about those who will transact business in Manila?" he said.
Moreno also cited the role played by vaccine czar Carlito Galvez Jr., who was tasked to implement the distribution of vaccines to local governments.
"I know that the job given to Secretary Galvez is difficult. But the success of the government's fight against COVID is not impossible for as long as we are united and we have the cooperation of everyone," the mayor said.
Moreno urged the people who are doubting the efficacy of COVID vaccines to trust the government.
"In Manila, the people can choose which vaccine they prefer. The vaccination will be voluntary," Moreno said.
He said they expect the arrival of the vaccines city hall procured from AstraZeneca during the third quarter of the year.