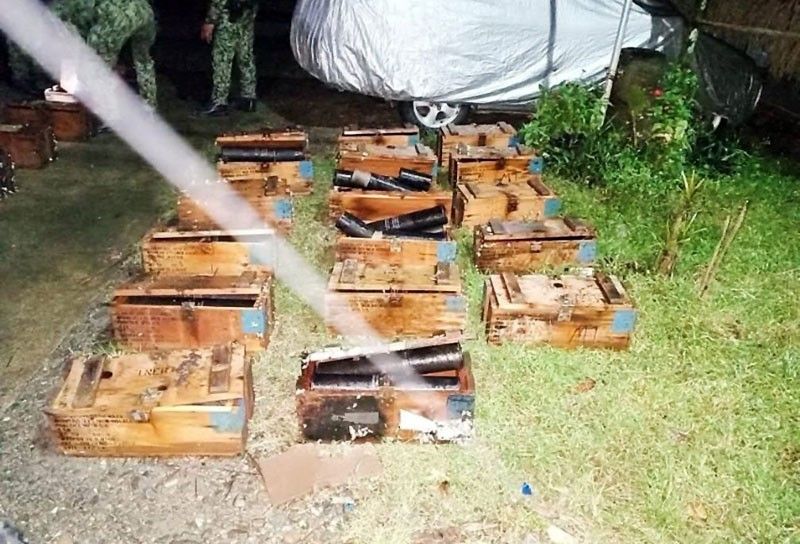 Police officers check the rocket canisters recovered off the coast of Claveria, Cagayan in this photo courtesy of the Cagayan PNP.
STAR/File
US-made rockets recovered off Cagayan
MANILA, Philippines — Around 90 rocket canisters were recovered in the waters off Barangay Taggat Norte in Claveria, Cagayan on Wednesday.
Fishermen found 24 wooden crates containing the warheads, Philippine National Police (PNP) chief Gen. Debold Sinas said yesterday.
The canisters has US warhead markings and could have been brought to the country for the annual Balikatan exercises.
An inspection by personnel of the Explosives Ordnance Division/K9 Group showed that the canisters were negative for any explosive or hazardous materials.
Sinas said unknown foreign vessels could have dropped the crates.
It appears the crates had been at sea for a long time. The locks and hinges were rusty and the wood is in a state of decay.
"We assure local leaders and the people of Claveria, Cagayan that there is no cause for alarm over the discovery of these items," Sinas said.
The PNP said it would coordinate with the US government to determine whether military exercises were conducted in Claveria.