Pope names Capiz bishop cardinal
November 30, 2020 | 12:00am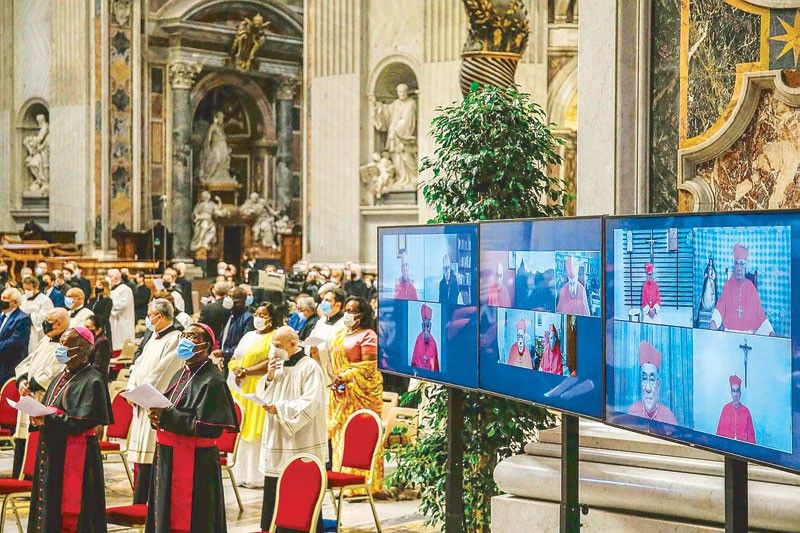 MANILA, Philippines — Archbishop Jose Advincula of Roxas City, Capiz has been elevated to the rank of cardinal by Pope Francis along with 12 more from other countries.
Due to the coronavirus disease 2019 pandemic, the 68-year-old Advincula was not able to physically attend the ceremony, known as the consistory, at the Vatican on Saturday, according to the CBCPNews, the official news service provider of the Catholic Bishops' Conference of the Philippines.
From his residence in Roxas City, Advincula watched the "red hat ceremony," which was livestreamed from the nearly empty St. Peter's Basilica.
Aside from Advincula, Cardinal Cornelius Sim of Brunei did not also attend the ceremony, although they were shown on giant television screens.
Advincula admitted having apprehensions because of the tasks required by his new mission.
'Don't use titles for corruption'
In his homily, Pope Francis warned the 13 new cardinals not to use their titles for corrupt and personal gains.
Throughout the socially distanced ceremony, which clocked in at an unusually quick 45 minutes, cardinals new and old wore protective masks.
Most removed their masks when they approached a maskless Francis to receive their red hats.
Cardinal Wilton Gregory, the first-ever African-American cardinal, kept his mask on.
Francis told the cardinals that just because they have a new title, "Eminence," doesn't mean they should drift away from their people.
Francis' comments reflected his constant complaint about the arrogance of the clerical class as well as his current battles to fight corruption in the Vatican hierarchy.
"Let's think of so many types of corruption in the life of the priesthood," Francis told the new cardinals, deviating from his prepared text.
"If you think of themselves so grandly, you won't be pastors close to the people, you'll just be 'Eminence.' And if you feel this way, you'll have strayed off the road," the pope warned.
The consistory, the seventh of Francis' pontificate, again reflected the Argentine pope's effort to name cardinals from places that have never had them before or whose service to the church he wants to highlight.