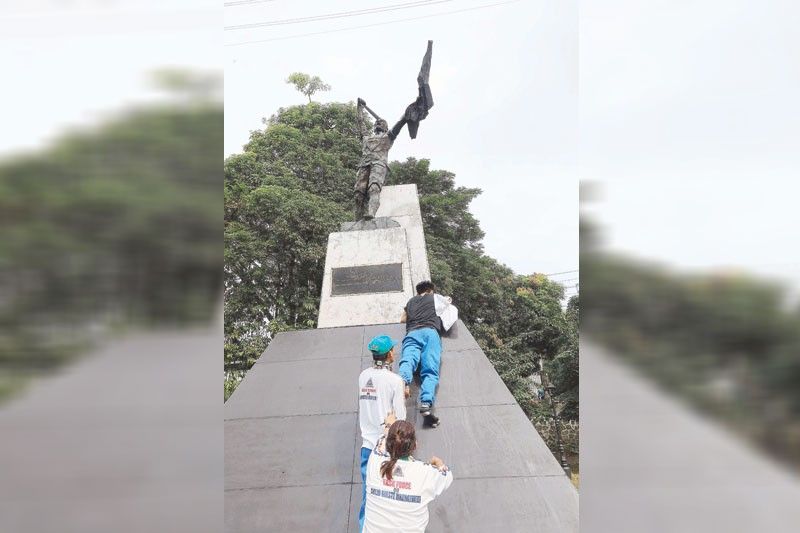 Workers clean the monument of Andres Bonifacio in Balintawak, Quezon City for the commemoration of the 157th birth anniversary of the 'Father of the Philippine revolution' today. BOY SANTOS
Boy Santos
Double pay awaits workers today
MANILA, Philippines — Employees who opt to work today will receive double compensation, the Department of Labor and Employment (DOLE) said yesterday.
The DOLE said Bonifacio Day is a regular holiday, thus workers who would report for work are entitled to overtime pay.
Payment of holiday pay may be deferred until Dec. 31, according to the DOLE.
Under the holiday pay rules, employees will be paid 200 percent of their regular salary, including cost of living allowance for the first eight hours of work.
Employees who will work in excess of eight hours will receive overtime pay or an additional 30 percent of hourly rate.
Workers who will work during their dayoff will be paid an additional 30 percent on top of the 200 percent holiday pay.