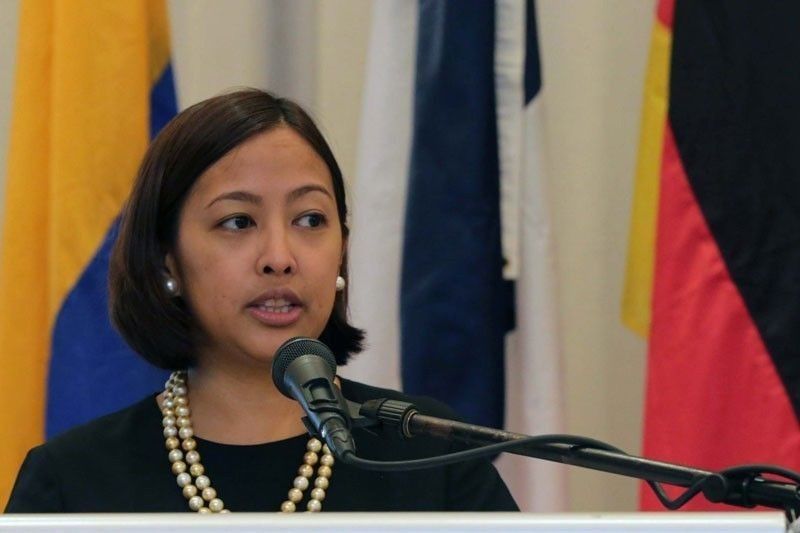 In a statement yesterday, Mayor Abby Binay said she signed the MOA on Monday, pledging P3.28 million to fund the Teach for the Philippines program.
Ernie Penaredondo, file
Makati invests P3.28 million in teaching fellowship program
MANILA, Philippines — The city government of Makati has entered into a memorandum of agreement (MOA) for the implementation of a teaching fellowship program in three public elementary schools in the city for two consecutive school years.
In a statement yesterday, Mayor Abby Binay said she signed the MOA on Monday, pledging P3.28 million to fund the Teach for the Philippines (TFP) program.
The city government, Department of Education, Makati city schools division or DepEd Makati and TFP Inc. have agreed to implement the program from school years 2020 to 2021 and 2021 to 2022.
"The city of Makati is proud to be a part of this meaningful collaboration with the prime movers of quality public education in the country. As we shift to remote learning in the new normal, multi-stakeholder collaboration is crucial to addressing the many impediments to our envisioned quality education for all," Binay said.
TFP Inc., co-founded and chaired by Elizabeth Zobel de Ayala, is a non-stock, non-profit organization that seeks to bridge the education gap and advocates functional literacy and progressive teacher and administrator training.
There will be two teacher fellows assigned to each of the three public elementary schools selected by the city for the program: Mark Mailom and Don Neri for La Paz Elementary School; Kate Gaetos and Meo Nacar for Maximo Estrella Elementary School; and Aya Datuin and Fran de Guzman for Nemesio I. Yabut Elementary School.
Each teacher fellow will teach for a maximum of six hours a day under the supervision of the school principal.
The city government will shoulder the allowance and cost of training the fellows for the two school years, including during the summer.
The TFP will provide all fellows with access to various resources including sample lesson plans, assessments, grade tracking systems and instructional materials.
DepEd Makati, through the school principals, will directly supervise the fellows and collaborate with TFP to support them in creating an interactive classroom where critical and analytical thinking skills can be developed.
The program also aims to implement a training program for teachers and non-education majors to become successful and transformational teachers.
It also has a research and development component for the formulation of science-based policies on education in the future.
At the MOA signing, Zobel de Ayala said TFP is "honored to be working with the city of Makati because the leadership that you provide is extraordinary, and not just in COVID times but also in the way you supported the educational system of Makati."
She cited the city goverment's distribution of learner's packages to students, provision of free internet load, and the Dyipni Maki mobile learning hub project.