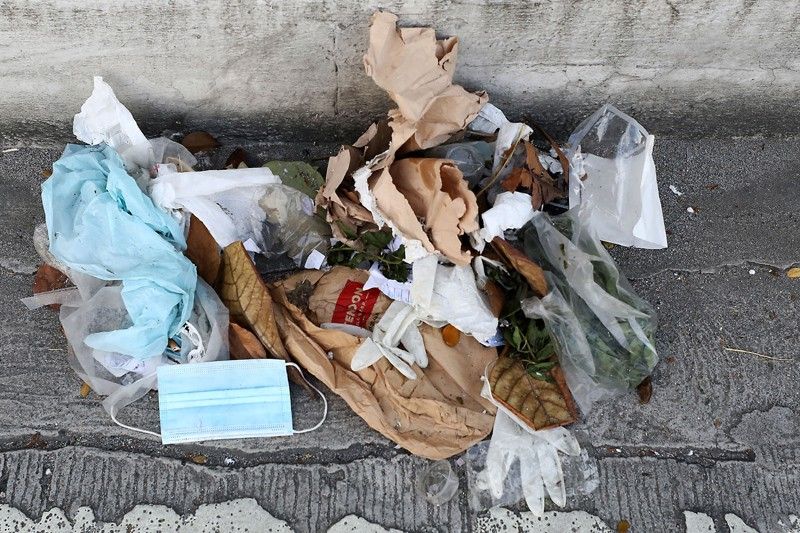 Discarded masks, gloves and other medical waste were found scattered along EDSA near White Plains Avenue and were collected by streetsweepers yesterday.
Miguel De Guzman
Face masks, gloves dumped along EDSA
MANILA, Philippines — Medical waste such as face masks and gloves were dumped along the bicycle lane on EDSA, Quezon City yesterday.
Metropolitan Manila Development Authority (MMDA) general manager Jojo Garcia said they reported the incident to the Philippine National Police.
The hazardous waste scattered along EDSA near White Plains Avenue included surgical face masks and gloves.
The MMDA will determine whether the trash was thrown in the area intentionally or accidentally from a passing dump truck, Garcia said.
The agency could not check any video footage of the incident because there is no closed-circuit television camera in the area, he added.
MMDA street sweepers cleaned the hazardous waste without wearing protective equipment, according to radio reports.