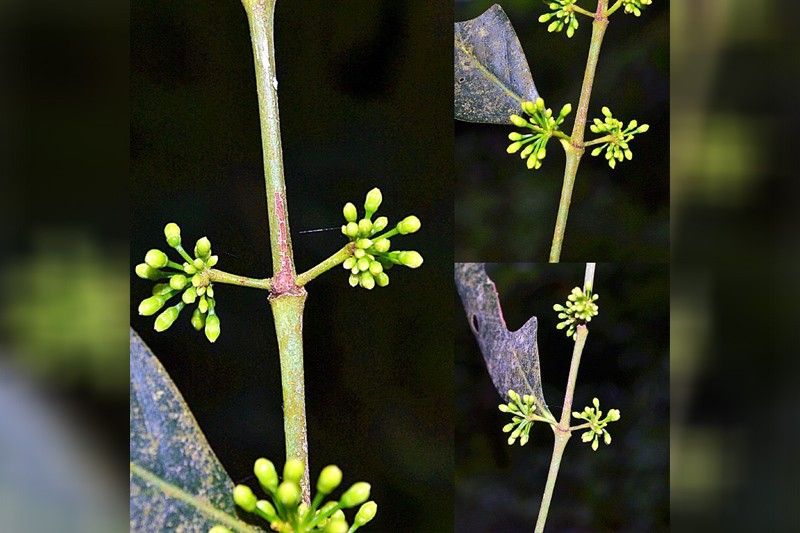 Photo courtesy of the DENR office in Central Luzon shows a new plant species, Pyrostria arayatensis, which was discovered in Mount Arayat National Park in Pampanga.
DENR office in Central Luzon
New plant species discovered in Pampanga
SAN FERNANDO, Pampanga, Philippines — A new plant species has been discovered in the Mount Arayat National Park in Pampanga.
Paquito Moreno Jr., Department of Environment and Natural Resources-Central Luzon office executive director, said a team of researchers from the Angeles University Foundation and University of Sto. Tomas discovered the new plant species, which was named Pyrostria arayatensis.
The study was published in the international scientific journal Annales Botanici Fennici on Aug. 10.
Moreno said the discovery of the plant species is an indication that the national park on Mt. Arayat has sustained its healthy biological diversity as rare native plants continue to grow in the area.
He reminded the public to protect and conserve the park, which is an important ecosystem in the region, adding that any disturbance that threatens its biodiversity is prohibited under the Expanded National Integrated Protected Areas System Act.
Mt. Arayat is home to 49 species of trees and plants, 86 species of birds, 14 species of mammals and 11 species of reptiles. Two plant species – the Flame Tree (Brachychiton acerifolius) and Chamberlain's Pitogo (Cycas chamberlaini) are endemic on the mountain.