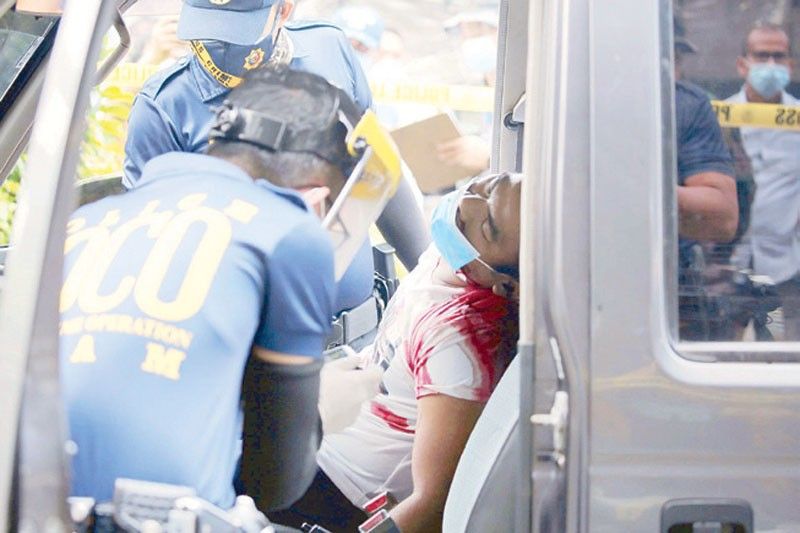 Police offi cers examine the body of Neil Paglinawan, who was shot dead along EDSA in Quezon City yesterday.
Boy Santos
Jeepney driver gunned down
MANILA, Philippines — A man who had just visited an inmate at a police station in Quezon City was shot dead by a lone assailant yesterday afternoon.
Neil Paglinawan and his companion, Mike Cruz, visited a friend detained at the Quezon City Police District (QCPD) Station 10 for an unspecified crime and were on their way home in a mini-van to Barangay Pinyahan when they were attacked.
The shooting took place along the northbound lane of EDSA near East Avenue in Barangay South Triangle at around 3:10 p.m., a desk officer at Station 10 said in a phone interview.
Paglinawan, a jeepney driver, died at the scene from multiple gunshot wounds in the body. Cruz was unhurt.
Probers recovered four bullet casings from a .45 caliber pistol at the scene.
An investigation is ongoing to determine the assailant's identity and motive for the shooting.