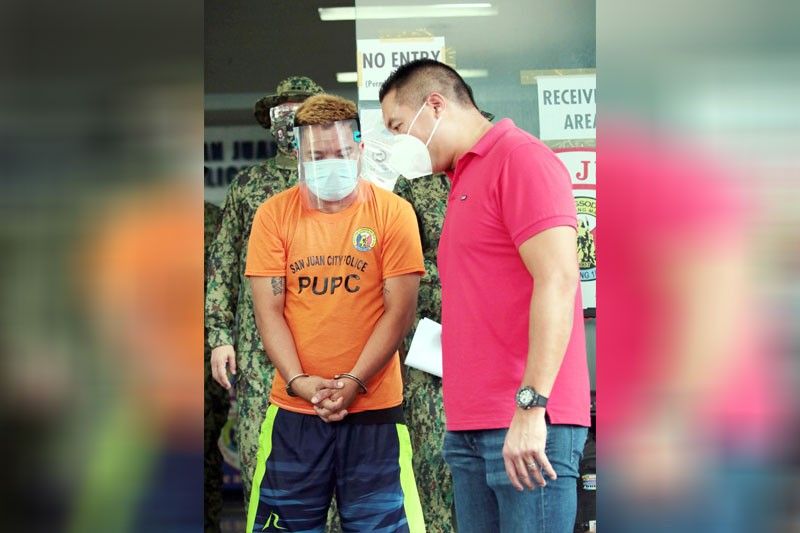 San Juan Mayor Francis Zamora presents to media Leonard Puno who was arrested last week for allegedly selling fake travel passes.
Michael Varcas
Barangay officer nabbed for fake travel permits
MANILA, Philippines — A barangay liaison officer in San Juan has been arrested for allegedly issuing fake travel passes with the name and signature of the city police chief.
Leonard Puno, 39, a liaison officer in Barangay West Crame, was presented to media yesterday by Mayor Francis Zamora and San Juan police chief Col. Jaime Santos.
Santos said Puno was nabbed on July 30 after a resident phoned the police station to follow up on a travel pass supposedly promised by the suspect.
According to Puno, he lifted the format of the travel pass and took it to document fabricators along Recto Avenue in Manila who made dozens of copies.
Puno denied selling fake travel permits.
Santos said the suspect had issued over 20 travel passes to the residents.
"We will look into this to determine if there were other barangay officials involved," Santos said.
Zamora warned local officials faking travel permits, saying he would not hesitate to file graft charges against them if they are proven liable.
He said the incident has been reported to the Department of the Interior and Local Government.
Puno is being held by police on charges of falsification of public documents.