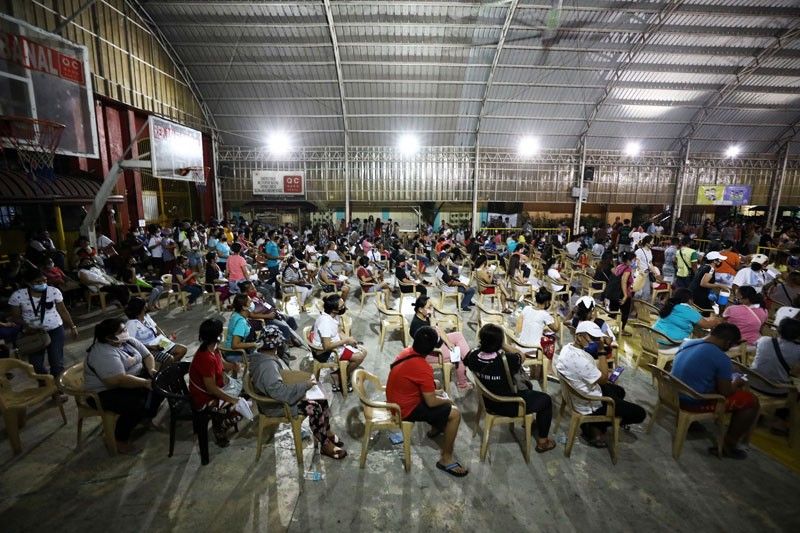 Quezon City SAP distribution
Miguel de Guzman, file
SAP beneficiaries in Quezon City return cash subsidy
MANILA, Philippines — Around 3,000 beneficiaries of the social amelioration program in Quezon City have returned the SAP subsidy as they have received financial assistance from other agencies.
The city government said the funding worth P23.5 million was redistributed to eligible families on the waitlist.
Those who returned the SAP subsidy said they have received other forms of financial assistance from the Social Security System as well as labor and social welfare departments.
City administrator Michael Alimurung said they have completed the distribution of the SAP subsidy to 377,584 qualified families.
The Quezon City government clarified that no new areas were placed under lockdown yesterday.
"There are no additional special concern lockdown areas in the city," it said, correcting a report that several barangays in the city are under lockdown.
Parañaque lockdown
In Parañaque City, more areas are being considered to be placed under "calibrated lockdown" amid the high number of coronavirus disease 2019 cases, Mayor Edwin Olivarez said yesterday.
Olivarez said they are planning to place under lockdown Barangays San Dionisio and San Antonio, which posted the most number of COVID-19 infections at 58 and 41, respectively.
Ten streets in Barangay Baclaran are under lockdown until tomorrow.