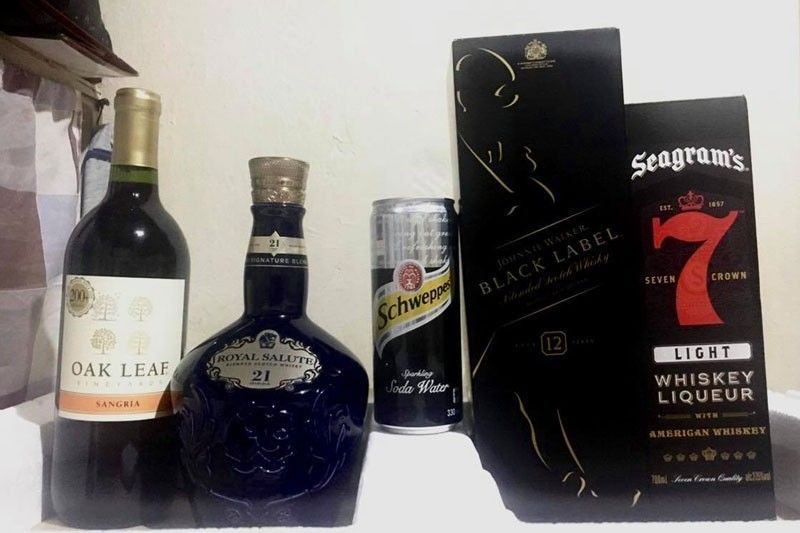 Starting today, residents may buy limited amounts of liquor, wine, beer and other alcoholic and intoxicating product from 1 p.m. to 5 p.m.
Philstar.com/ Era Christ R. Baylon
Quezon City eases liquor ban, allows tricycles
QUEZON CITY, Philippines — Quezon City Mayor Joy Belmonte has eased the restrictions on the sale and consumption of liquor and other alcoholic beverage while the city is under modified enhanced community quarantine (MECQ).
She also approved on Friday night the guidelines that would allow tricycles to operate.
Starting today, residents may buy limited amounts of liquor, wine, beer and other alcoholic and intoxicating product from 1 p.m. to 5 p.m.
Public consumption is still not allowed throughout the duration of the MECQ period, with residents only allowed to drink alcoholic products within private residences.
The city government set a prescribed amount that a resident may buy from high- and low-volume retailers.
Retailers shall require purchasers to present a valid identification card if for personal consumption or a valid business permit for purchases intended for resale or redistribution.
While other forms of public transportation are not allowed, Belmonte said tricycles may now operate provided that they observe strict measure to minimize physical contact.
Only one passenger would be allowed, with back rides strictly prohibited.
There should also be a transparent barrier between the motorcycle and sidecar, with units regularly sanitized and disinfected.
The city government said it might also expand its bus services to accommodate more residents who would travel to work for permitted establishments.
It urged residents to adopt a bicycle riding as a mode of last-mile transport.
Parañaque COVID cases hit 624
Parañaque yesterday reported that it has 624 confirmed cases of coronavirus disease 2019 (COVID-19) in its 16 barangays as of Thursday.
Barangay San Dionisio has the most number of cases in the city, with 80; followed by Barangay San Antonio with 79 cases; Barangay BF Homes, 66; Barangay Don Bosco, 59; and Barangay Moonwalk, 56.
Barangay Baclaran posted 49 cases; San Isidro, 47; Marcelo Green, 32; Tambo, 30; Sun Valley, 28; La Huerta, 19; and Merville, 18.
Barangay San Martin de Porres recorded 14 cases while Sto. Nino and Don Galo have 10 cases each. Barangay Vitalez has two cases.
The city also recorded 25 COVID-positive persons who are not residents.
Parañaque also recorded 240 recoveries and 40 deaths, as well as 550 suspected cases and 1,363 probable cases.
Mayor Edwin Olivarez earlier said the five villages with the most number of cases - San Antonio, San Dionisio, BF Homes, Don Bosco and Moonwalk - would be placed under a "strict" lockdown for three days next week.
Olivarez, yesterday, also said the ban on the sale of liquor in the city will remain in effect until May 31.
"Intoxicated residents would not practice social distancing during this time of COVID-19 pandemic," he said.