Quezon City opens condiment refilling station
February 28, 2020 | 12:00am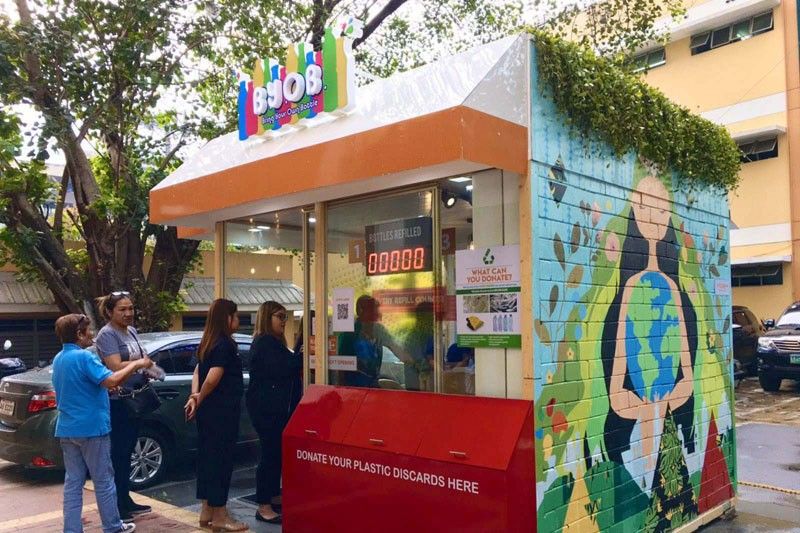 MANILA, Philippines — The Quezon City government has opened its first condiment refilling station to help address plastic pollution.
The city's small business and cooperatives development office (SBCDO), in partnership with NutriAsia Inc., opened its first "Bring Your Own Bote (BYOB) Store" at the city hall compound this week.
The store – which is made out of eco-bricks – is a zero-waste facility where residents can bring their own reusable bottles and refill them with condiments such as vinegar, soy sauce and cooking oil at affordable prices.
Other NutriAsia products in eco-friendly packaging are also available.
"This initiative is part of the city's strong commitment to environmental sustainability," said Mayor Joy Belmonte.
"We are glad that NutriAsia chose us to be the first local government unit to engage with in this eco-friendly initiative," she added.
SBCDO head Mona Celine Yap said the BYOB store is open from 8 a.m. to 5 p.m. on weekdays.
The facility also has a drop box for discarded plastic bottles, containers, sachets, snack packs, plastic utensils and other plastic materials.
Belmonte recently signed an ordinance that would prohibit single-use plastics and other disposable materials for dine-in purposes in hotels and restaurants in the city.
The measure will take effect in July.