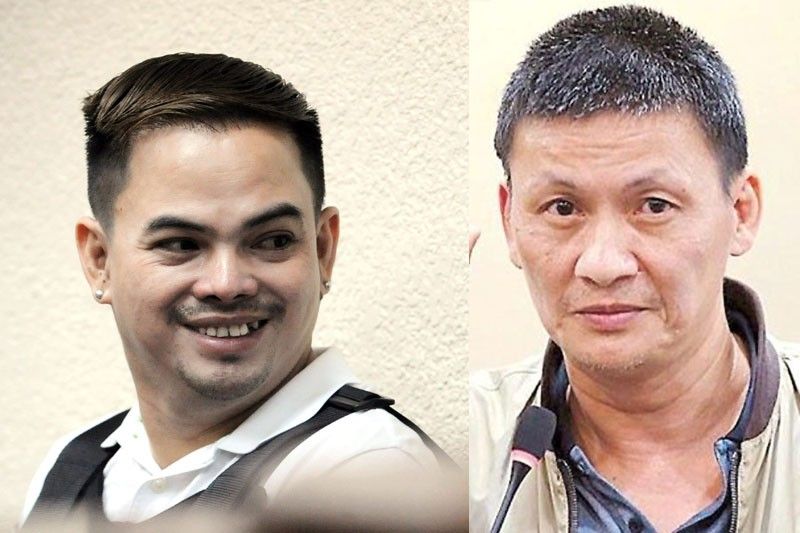 Kerwin, Peter Lim charged in Cebu drug trade
MANILA, Philippines — The National Bureau of Investigation (NBI) yesterday filed charges of drug trafficking against Kerwin Espinosa and two other alleged drug lords for operating the narcotics trade while in detention in Cebu City from 2008 to 2011.
The NBI Task Force Against Illegal Drugs filed charges for violations of the Comprehensive Dangerous Drugs Act against Espinosa and his alleged suppliers in the shabu trade – businessman Peter Lim, convicted Chinese drug lord Peter Co, fashion boutique owner Lovely Impal and Reynaldo "Jumbo" Diaz, cousin and righthand man of slain Cebu drug lord Jeffrey "Jaguar" Diaz.
Lim, a Cebu-based businessman, has been at large since a warrant was issued for his arrest. He became a fugitive after personally meeting with President Duterte in July 2016 to deny allegations of being a drug lord.
"Based on the evidence gathered by the undersigned investigators, (the accused) conspired in trading and trafficking of shabu in Cebu City using cell phones, electronic money transfers and bank deposits, among others, from 2008 to 2011," the NBI said.
Co, Lim and Impal are among Espinosa's shabu suppliers named by whistleblower Marcelo Adorco, who is testifying in the illegal drugs and illegal possession of firearms cases against Espinosa pending before the Manila regional trial court.
Co was among the inmates at the New Bilibid Prison who testified against Sen. Leila de Lima in the case against her over the alleged Bilibid drug trade.
In its complaint, the NBI said Espinosa, in his sworn affidavit, admitted to operating the drug trade with Jaguar while they were both detained at the Bagong Buhay Rehabilitation Center.
Espinosa allegedly operated the drug trade from 2008 to 2010 while he was in prison, and until 2011, when he was released from detention.
Espinosa's drug trade flourished in Barangays Pasil, Ermita, Ponce, Villagonzalo, and Lorega-San Miguel even while he was in detention, the NBI said.
Espinosa, son of Albuera, Leyte mayor Rolando Espinosa who was killed by police inside his detention cell in November 2016, admitted receiving his supply of shabu from Impal and Jaguar, who in turn got his supply from Lim and Co.
Jumbo, Jaguar's cousin and righthand man, also said in an affidavit that Espinosa received five to 10 kilos of shabu from Jaguar from 2010 to 2011. The two also met while in detention in Cebu.
Jaguar received his supply of shabu – from 50 to 100 kilos – from Co, who operates his drug trade while serving his sentence in Bilibid, Jumbo said.
Jumbo said cohorts of Co kept and repacked shabu in safehouses in Manila, Parañaque and Las Piñas.
Among the other accused for the Cebu City drug trade are Melvin Gerpacio, who served as Espinosa's bagman and distributor, and Ryan Diaz, Jaguar's brother, who also served as his henchman and bagman.
In 2011, Espinosa moved his drug trade from Cebu to Eastern Visayas, where it flourished from 2011 to 2016 even as he was detained in Ormoc City for illegal possession of firearms and frustrated murder, the NBI said.
The NBI last January filed drug charges against Espinosa and his alleged police coddlers, including then Eastern Visayas police director Brig. Gen. Asher Dolina, for the Eastern Visayas narcotics trade.