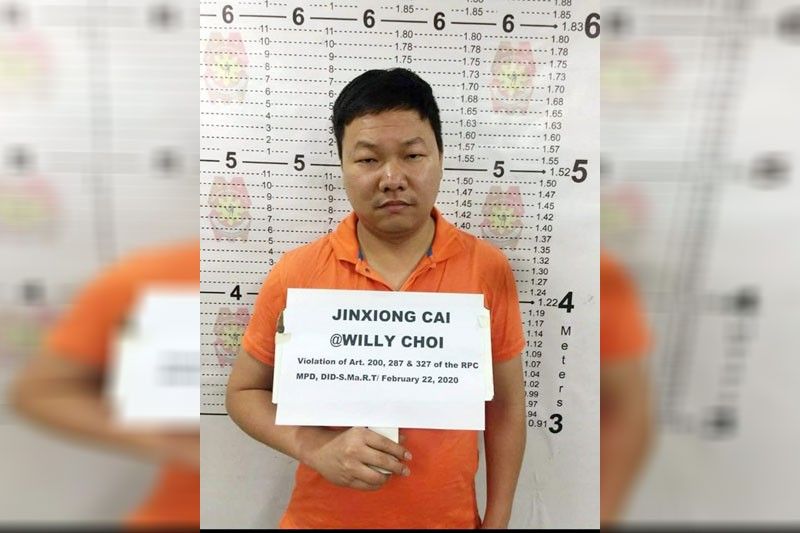 Drunk Chinese held for spitting in Manila restaurant
MANILA, Philippines — Police arrested a drunk Chinese for creating a scene and spitting inside a fastfood restaurant in Tondo, Manila on Saturday night.
Jinxiong Cai, 35, was nabbed in his unit at the Orchard Garden condominium on Masangkay street after a picture of him spitting in the restaurant went viral on social media.
Maj. Cicero Pura, deputy chief of the Manila Police District Special Mayor's Reaction Team, said Jinxiong initially denied the incident.
But the Chinese behaved when confronted by security guard Alejandro Natividad whom he cursed.
Police said Jinxiong got furious because his order was delayed.
Natividad tried but failed to pacify the suspect.
Jinxiong is being held by police on charges of unjust vexation, malicious mischief and grave scandal.
Data from the Bureau of Immigration (BI) showed that Chinese citizens topped the list of rude foreign tourists in the country.
Last year, the BI barred 180 undesirable foreigners from entering the Philippines. The figure was 47 percent higher than the 133 foreigners deported in 2018.
Kidnapping
In Pasay City, three Chinese were nabbed for allegedly trying to kidnap a fellow Chinese in a casino.
Huang Ya Jian, Liang Bin and Li Wei are in the custody of the Philippine National Police Anti-Kidnapping Group.
Police said they conducted an operation after receiving a call from the operations manager of the casino about a kidnapping incident.
Li Zi Hong was rescued in the operation.