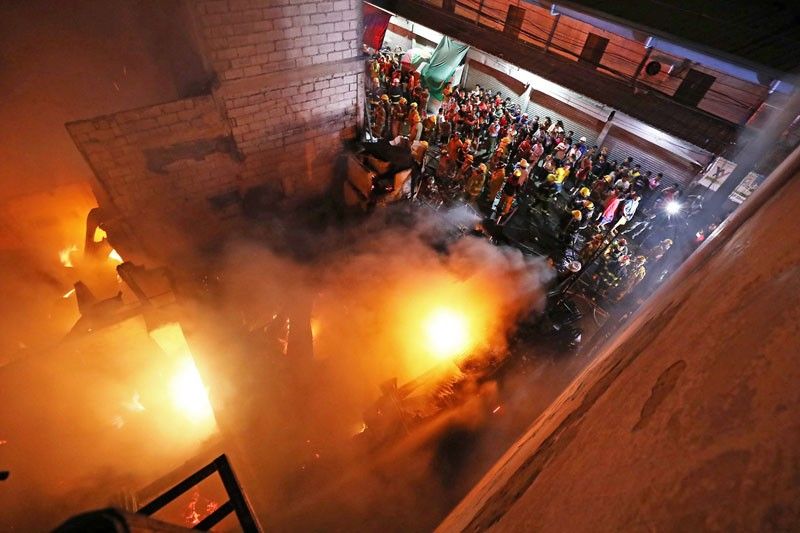 As residents look on, firefighters train their hoses on a burning building along Park Avenue Extension in Pasay City at past midnight yesterday.
Miguel De Guzman
Woman, 79, dies in Pasay fire
MANILA, Philippines — A 79-year-old woman died in a fire that hit a residential building in Pasay City shortly after midnight yesterday.
Fire Superintendent Edgar Tanawan, Pasay fire marshal, said Corazon Estanislao Gamboa was trapped as flames swept through the building, located along Park Avenue Extension in Barangay 79, Zone 10.
The fire also destroyed 14 houses, caused P200,000 in property damage and left 20 families homeless.
The blaze broke out at around 12:45 a.m. and raged for about three hours until it was put out just before 4 a.m.