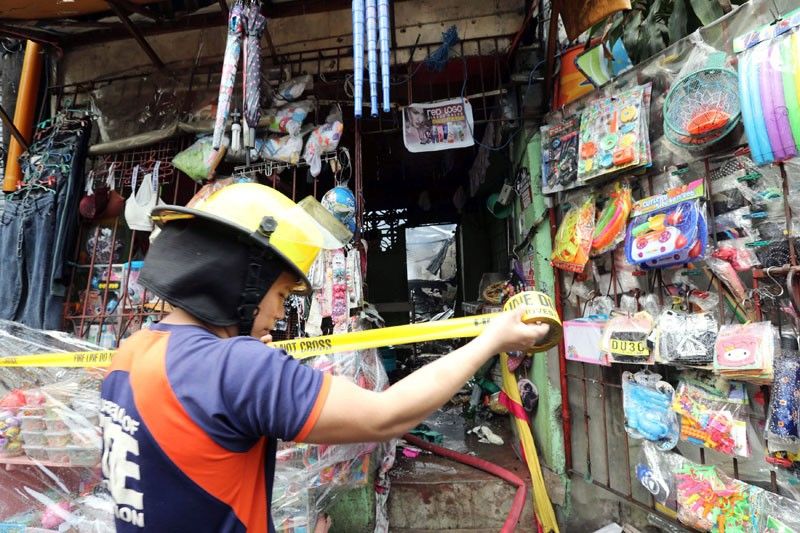 A firefighter cordons off a house in Barangay West Crame, San Juan City that was razed by a fire yesterday.
BOY SANTOS
San Juan fire leaves 22 families homeless
MANILA, Philippines — A fire, likely caused by food left cooking on a kitchen stove, gutted a residential area in Barangay West Crame, San Juan City yesterday.
The fire was reported just after 1 p.m. at the corner of Road 9 and 1st West Crame, which is near Club Filipino and Greenhills. The fire was put out less than two hours after it started.
The Bureau of Fire Protection (BFP) said the fire destroyed four houses, affecting 22 families. The damage was estimated at P500,000.
BFP San Juan probers said while they suspect an unattended rice cooker as the cause of fire, they are still looking at other causes.
The victims sustained only minor scrapes and bruises, which were treated by responding medics, the city hall's public information department said.
More than 20 firetruck crews were able to respond and enter the area immediately, according to the BFP, which credited their quick entry to the "no parking policy" along Greenhills streets enforced by the city government last year.
The city government vowed to extend the necessary aid to the fire victims.