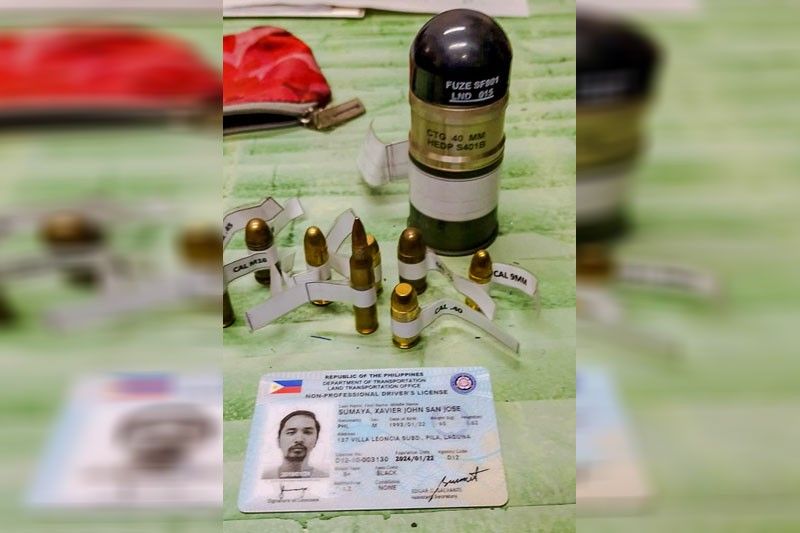 A photo posted on Facebook yesterday by the Metro Rail Transit Line 3 shows the ammunition and an identification card seized from Xavier John Sumaya.
Man caught with ammo at MRT-3 station
Ghio Ong
(The Philippine Star) - January 18, 2020 - 12:00am
MANILA, Philippines — A man was arrested for carrying ammunition for various firearms in his backpack at the Metro Rail Transit Line 3 (MRT-3)'s Taft Avenue station in Pasay City on Thursday night.
Electronics engineer Xavier John Sumaya, 26, entered the station at around 8:20 p.m. When his backpack went through the station's X-ray machine, it showed the ammunition along with an umbrella and keys.
A female guard checked the backpack and found a round for an M203 grenade launcher and two bullets each for an M16 rifle, a .45 caliber pistol, a .40 caliber pistol, a .38 caliber revolver and a 9mm pistol, the MRT-3 said in a statement.
He faces charges of illegal possession of ammunition and explosives.