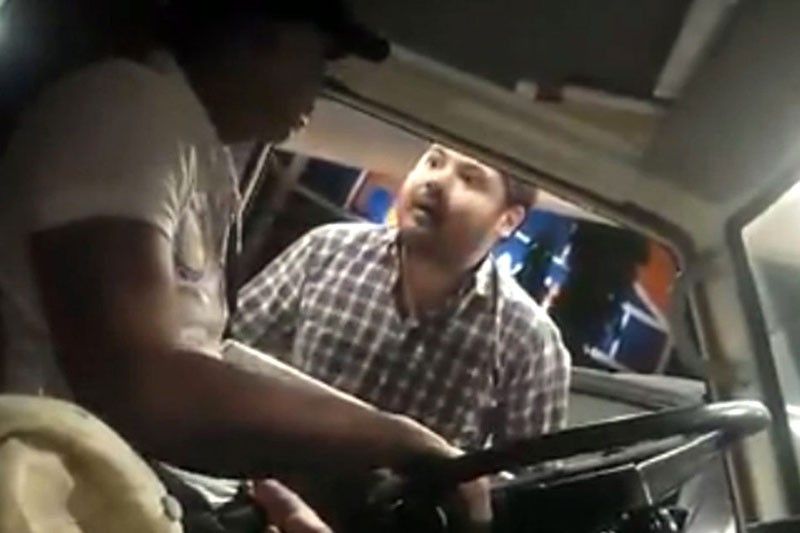 Dr. Tomas Joaquin Mendez is seen arguing with a motorist in a viral video posted on Facebook over the weekend.
LTO orders foul-mouthed doctor: Explain road rage
MANILA, Philippines — The Land Transportation Office (LTO) has issued a show cause order against a doctor who was caught in a viral road rage video hurling profanities at a motorist.
In an order issued on Monday, the LTO directed Tomas Joaquin Mendez to appear at its main office on Dec. 5 at around 2 p.m. and explain why his driver's license should not be suspended or revoked under Republic Act 4136 or the Land Transportation and Traffic Code.
Mendez's failure to explain his side would be construed as a waiver of his right to be heard.
Mendez is under fire after he was caught on video arguing with the driver of an L300 van during a traffic altercation and insulting the driver and his passengers.
The Department of Transportation (DOTr) appealed to the Professional Regulation Commission and the Philippine Medical Association to investigate and take proper action against Mendez.
The DOTr also urged the public to keep their cool while on the road to avoid road rage incidents.