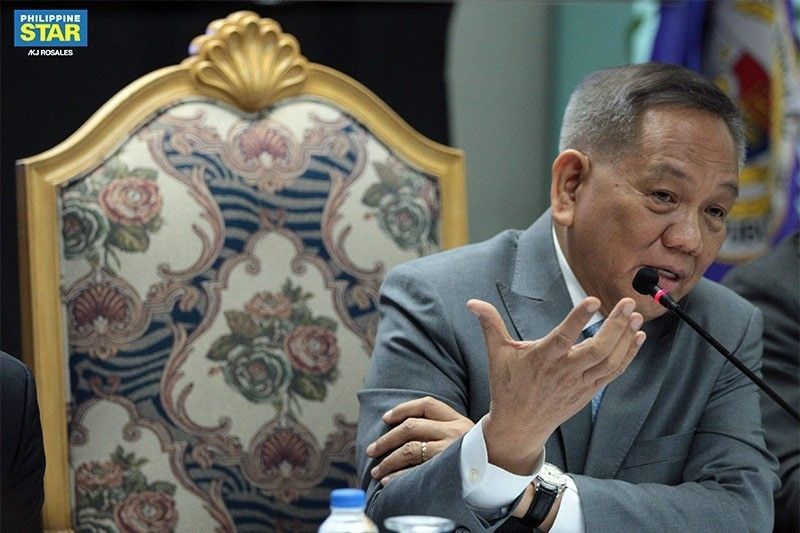 Chief Justice Diosdado Peralta said probers are looking into at least two drug cases.
The Star KJ Rosales/ File
Drug cases eyed in Ilocos Sur judge's slay
ILOCOS SUR, Philippines — The killing of Judge Mario Bañez of Tagudin, Ilocos Sur may be related to the drug cases that he had handled.
Chief Justice Diosdado Peralta said probers are looking into at least two drug cases.
"Based on the papers, he acquitted a drug lord and he received death threats because of that... I think it is more on drugs... The other (case) was about to be terminated. They are concentrating on these cases," Peralta said.
No arrest has been made in connection with the killing.
Bañez, 54, was driving home in his car when he was waylaid in Barangay Mameltac, San Fernando, La Union on Tuesday.
He was the fifth judge killed under the Duterte administration and 31st since 1999.
Peralta expressed disappointment that the perpetrators of the killings have yet to be brought to justice.
He said his call for a security team for judges, justices and court personnel patterned after the United States Marshal Service has gained support following the killing of Bañez.
"People have been asking, why don't you have marshals. That is one point in my agenda. They are supporting the creation of a marshal (office)," Peralta said.
He said Congress could create a unit similar to the Philippine National Police and National Bureau of Investigation, which is authorized to probe, summon witnesses, file cases and seek the help of experts from other agencies, such as forensic chemists.
"We should give powers to these marshals. There is no need to go to policemen... That is what we are envisioning and we hope that Congress would help us on this," Peralta said.
He said he is leaving it up to Court Administrator Jose Midas Marquez to explain the nuances of his proposal to lawmakers.