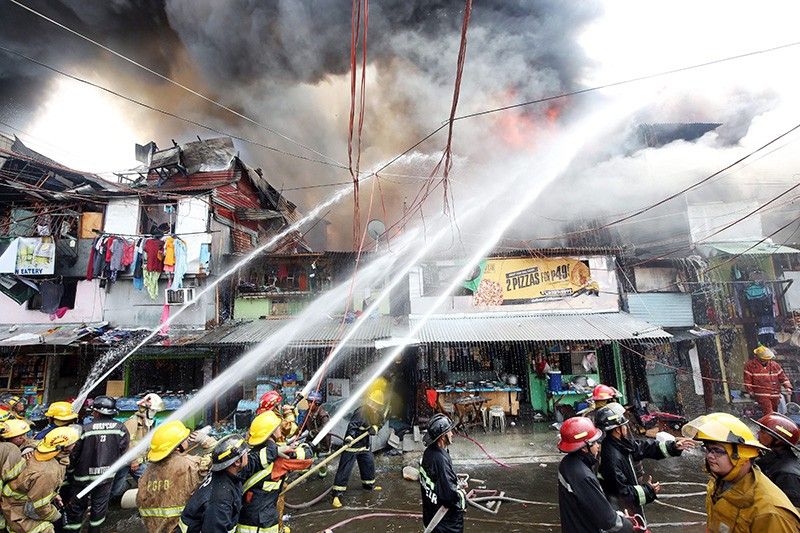 Firefighters work to put out a fire that razed shanties along Quiricada street in Sta. Cruz, Manila yesterday.
KJ Rosales
260 families lose homes in Sta. Cruz fire
MANILA, Philippines – A fire that destroyed at least 100 shanties left around 260 families homeless in Sta. Cruz, Manila yesterday.
The blaze, which reached Task Force Bravo, reportedly started at around 11:50 a.m. at a three-story house on Quiricada street and was declared under control at around 1 p.m.
The shanties were located behind the Manila Central Fire Station and in front of the San Lazaro Hospital.
Fire investigators have yet to determine the cause of the fire and the value of the property destroyed.
At least two volunteer firefighters were reported injured during the fire.