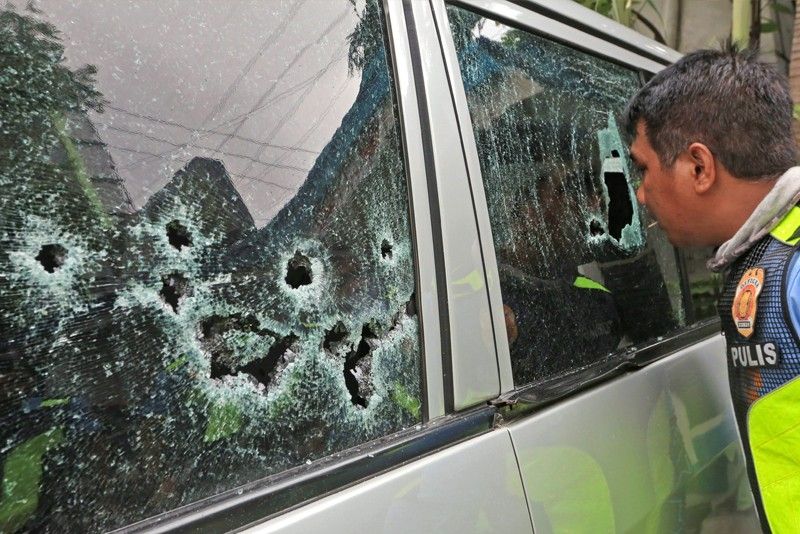 A police investigator examines a mini-van, driven by slain company driver Johnnie Etchore Jr., parked at the Manila Police District headquarters yesterday.
Edd Gumban
Company driver slain in ambush
Rey Galupo
(The Philippine Star) - September 21, 2019 - 12:00am
MANILA, Philippines — A company driver was killed in an ambush by three unidentified men on separate motorcycles in Sta. Cruz, Manila yesterday morning.
Johnnie Etchore Jr., 31, was driving a silver mini-van and had stopped for a red light at the corner of Quiricada and Alvarez streets when the assailants attacked at around 5:38 a.m.
The victim, who worked for Philippine Span Asia Carrier Corp., died at the scene as the assailants sped toward Rizal Avenue.
Capt. Henry Navarro, Manila Police District homicide investigation chief, said they are looking at the possibility that Etchore was not the target because he was about to pick up an employee at the Light Rail Transit Line 1's Bambang station.
The assailants may have thought that the target was already in the van, which was tinted, Navarro said.
Etchore was a new employee and there was nothing in his background that would make him a target, he added.