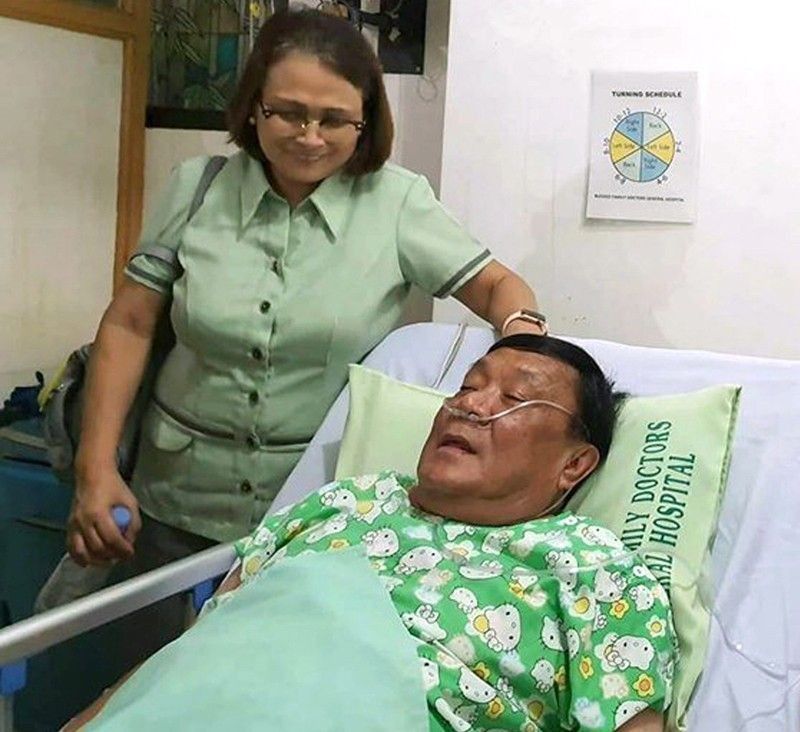 Agapito Cuison died while being treated in the hospital for multiple gunshots to the body, police said.
File
Driver of ex-Pangasinan governor dies after ambush
SAN CARLOS CITY, Philippines — The driver of former Pangasinan governor Amado Espino Jr. died on Thursday night, a day after they were ambushed by at least 10 armed assailants in Barangay Magtaking in this city.
Agapito Cuison died while being treated in the hospital for multiple gunshots to the body, police said.
Unidentified assailants in three vehicles waylaid and opened fire at Espino's convoy on Wednesday afternoon.
Despite being wounded, Cuison managed to drive Espino to the nearby Blessed Family Doctor's General Hospital.
Espino suffered a gunshot to the right of side of his body. He is now in stable condition.
One of Espino's police escorts, S/Sgt. Richard Esguerra, died at the scene.
Also wounded in the ambush were S/Sgt. Jason Malsi and Espino's aide Kervin Marbor who were in a back-up Toyota Innova whose driver Anthony Columbino was unharmed.
The Philippine National Police has recovered two of the vehicles believed to have been used by the suspects.
Police said they found five M16 rifles, two M14 rifles, a 12-gauge shotgun, a hand grenade and ammunition in the abandoned cars.
Lt. Col. Mary Crystal Peralta, chief of the Police Regional Office 1 public information office, said they identified the alleged owners of the vehicles.
Peralta said the red Hyundai Elantra found in Barangay Cobol was registered under the name of Marivic Villanueva. The gray Ford Everest left by the suspects in Barangay Pasima-Taloy in Malasiqui town is owned by John Paul Regalado.
Police said they established the identities of Villanueva and Regalado following a check with the Land Transportation Office (LTO).
Peralta said they would invite Villanueva and Regalado for questioning.
Probers said they would coordinate with the Highway Patrol Group to determine if the vehicles were stolen.
"The suspects might be using different license plates," Peralta said.
Police have yet to recover a black Toyota Wigo allegedly used by the suspects as a third getaway car.
Authorities have formed a special task force to look into the incident.
Espino was included in President Duterte's list of politicians allegedly involved in drugs. Duterte later acknowledged there was a mistake and apologized to Espino.
The Espino family condemned the attempt on the life of the former governor. They asked the authorities to immediately solve the case. – With Romina Cabrera