Mayor seeks source of dozens of dead pigs dumped in Marikina River
September 13, 2019 | 3:18pm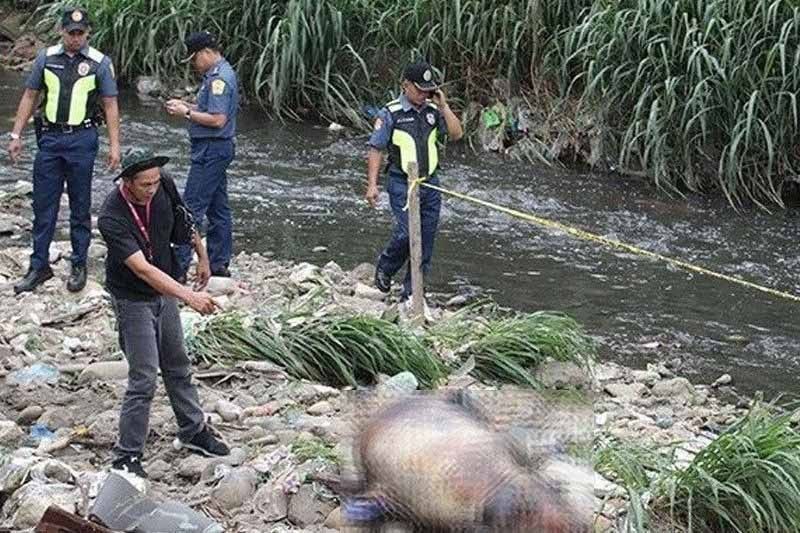 MANILA, Philippines — Mayor Marcelino "Marcy" Teodoro on Friday said people who threw the bodies of dead pigs in the Marikina River while the Agriculture department is dealing with African swine fever should be held accountable.
Teodoro made the statement after 40 pig carcasses—Marikina City has no piggeries, he pointed out—were seen floating in the Marikina River. The bodies were retrieved and buried 10 feet underground by the city's Veterinary Services Office.
"Someone needs to be held accountable so this won't happen again," he said in a statement. "It cannot be that nobody is held liable, someone must be held accountable," he said in Filipino.
He said there are protocols for proper disposal to keep ASF and other diseases from spreading.
READ: 39 dead pigs dumped in QC, Marikina
Tests for ASF
Another pig body, found in Barangay Nangka on Friday, will be subjected to testing by the Bureau of Animal Industry, he said.
"Teams from the BAI are coming to take samples to find out the cause of death, which could include ASF," Dr. Manuel Carlos, VSO chief, said in the same release.
Marikina City authorities are meanwhile trying to find out where the dead pigs are from. Teodoro said they may have been buried in shallow pits and washed into the river with the rain.
Carlos said that the pig carcasses could be breeding grounds for bacteria and viruses other than the virus that causes ASF. "That's why we immediately retrieved the dead pigs, to keep diseases from spreading," he also said.
The mayor has prohibited fishing and other water-related activities in the Marikina River for now.
"We are checking water quality to ensure the well-being of Marikina residents," Teodoro said.
He has also ordered quarantine checkpoints in the city to keep contaminated pigs and pork away from Marikina.
READ: African swine fever is now in the Philippines. Should you be alarmed?