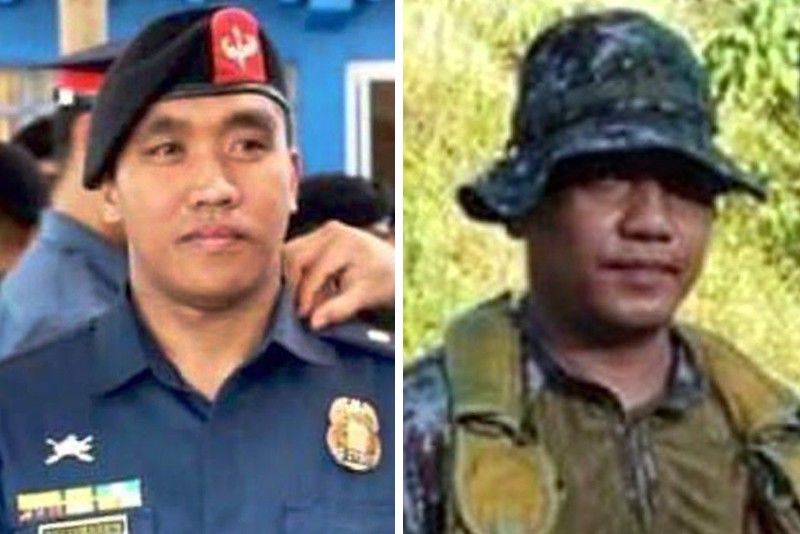 SAF official shot dead by subordinate at Bagong Diwa
MANILA, Philippines — A police official of the Special Action Force (SAF) was shot dead by his subordinate in his office at Camp Bagong Diwa in Taguig City on Monday.
Maj. Emerson Palomares, 30, commanding officer of the SAF's 125th Special Action Company,was pronounced dead on arrival at the Parañaque Doctors Hospital at around 5:23 p.m.
He was shot by M/Sgt. Sanwright Lobhoy, 41, who is facing murder charges.
Philippine National Police chief Gen. Oscar Albayalde said they are looking at a personal grudge as among the motives, based on the complaint of Lobhoy's partner.
Lobhoy's partner informed his superior, Palomares, about his lack of support for their children and warned him that adminstrative charges could be filed against him, Albayalde said.
He told reporters at Camp Crame that when Palomares summoned Lobhoy to his office, the discussion was civil.
Maj. Gen. Guillermo Eleazar, director of the National Capital Region Police Office, said the shooting took place in Palomares' office at the police camp at around 4:40 p.m.
When the confrontation turned heated, Lobhoy pulled out a handgun and shot his commander several times on the body. The other police officers who were on duty immediately placed him under arrest. – With Ralph Edwin Villanueva