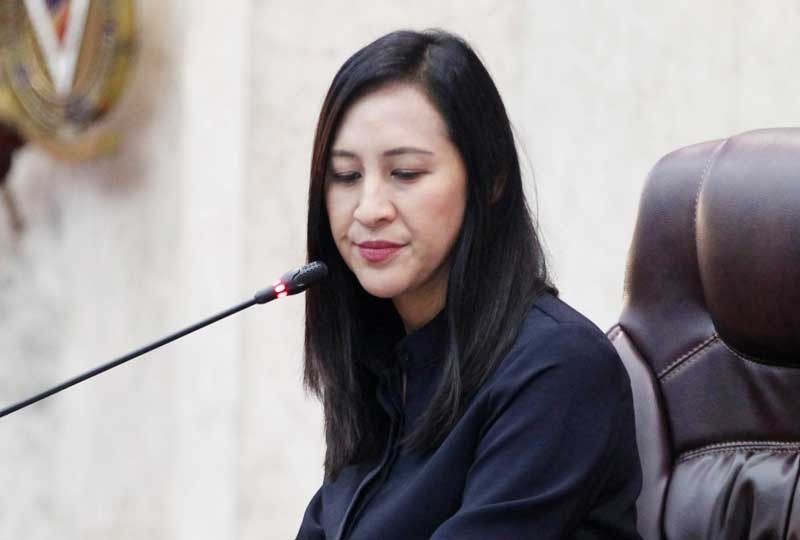 "We condemn this kind of discrimination toward members of the LGBT community," Belmonte said.
Boy Santos
Belmonte condemns discrimination vs trans woman
Janvic Mateo
(The Philippine Star) - August 15, 2019 - 12:00am
MANILA, Philippines — Quezon City Mayor Joy Belmonte condemned the harassment suffered by transwoman Gretchen Diez, which she said is a violation of the local government's Gender Fair Ordinance that protects members of the lesbian, gay, bisexual and transgender (LGBT+) community from discrimination.
"We condemn this kind of discrimination toward members of the LGBT community," Belmonte said.
She said it is clear that the management of Farmers Plaza is not complying with the ordinance.
Belmonte vowed to strictly enforce the anti-discrimination ordinance.
She said the management of Farmer's Plaza violated the the law for failing to establish "all gender" restrooms.
"Quezon City is the first city to pass the Gender Fair Ordinance to protect the rights of LGBT members. Under the law, all forms of discrimination are prohibited and human rights are protected, especially that of the LGBT+ members," Belmonte said.
She reiterated a provision in the 2014 ordinance, which requires government offices, private and commercial establishments to designate "all gender" restrooms in their premises.
Belmonte ordered the city's business permit and licensing department to ensure that shopping malls and other commercial establishments comply with the ordinance.
"We assure the members of the LGBT+ community that Quezon City will always protect their rights and be a home for their sexual orientation, gender identity and expression," the mayor said.
"We do not support violence and discrimination. To the LGBT+ community, your rights are protected in Quezon City," she added.
Isolated incident
Farmer's Plaza property general manager Morriel Abogado yesterday apologized to Diez as he described the case as an isolated incident, which they do not condone.
Abogado said it was a mistake committed by an agency worker not organic to the company, referring to Ganal who prevented Diez from using the women's restroom.
He added it was Ganal's personal decision to initially file a complaint for unjust vexation against Diez.
Abogado said the management of the mall had nothing to do with the handcuffing of Diez.
"None of these actions have been relayed to the mall management, nor did we have knowledge of the same as it was happening, for us to do something about the matter," read the statement.
"Still, we believe that any such treatment of a customer – regardless of sexual orientation – is unacceptable," it added.
Abogado said they have contacted the janitorial agency employing Ganal to demand that they take action over the incident.
"We have been training our frontliners and other personnel in customer care and proper response to complaints and issues," he said. "We realized that these efforts should be improved so that incidents like this do not happen again."