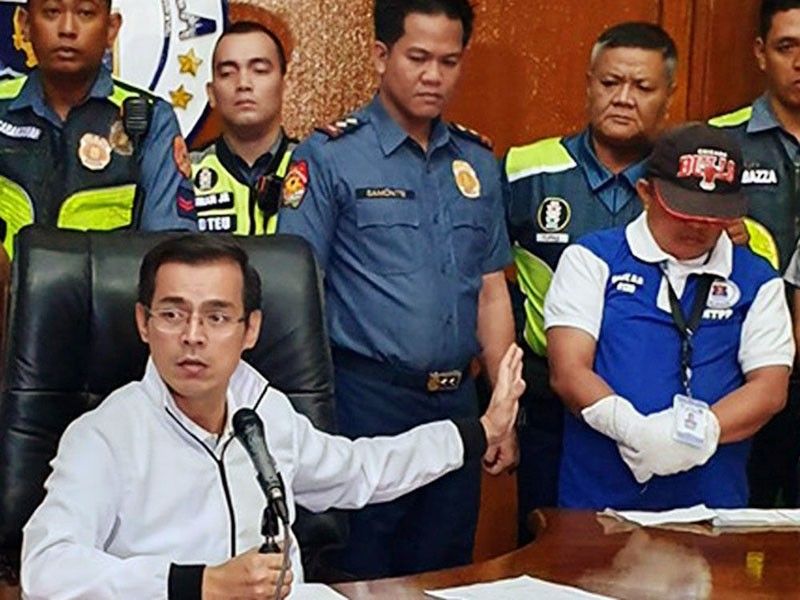 Manila Mayor Isko Moreno presents traffic enforcer Ricardo Galit in a press conference yesterday.
Manila enforcer arrested for extortion
Rey Galupo
(The Philippine Star) - July 23, 2019 - 12:00am
MANILA, Philippines — A Manila Traffic and Parking Bureau (MTPB) enforcer, seen in a viral video accepting money from a motorist, was arrested yesterday.
Ricardo Galit, 44, was preparing for work when he was apprehended at his house in Baseco Compound, Tondo by members of the Special Mayor's Reaction Team led by Maj. Rosalino Ibay Jr. at around 8 a.m.
A visibly angry Mayor Isko Moreno stripped Galit of his uniform – which bore the words "No to Kotong" – and identification card and ordered the filing of robbery-extortion charges against him.
A few hours earlier, Moreno berated MTPB enforcers and told them that unless the enforcer in the video is arrested, they would all lose their jobs.
Galit told Moreno he remits P15,000 per month to his supervisor, Charlie Espiritu, who then turns over the money to a higher official at the city hall.
MTPB chief Dennis Viaje said he ordered the investigation of Espiritu, who denied receiving payoffs.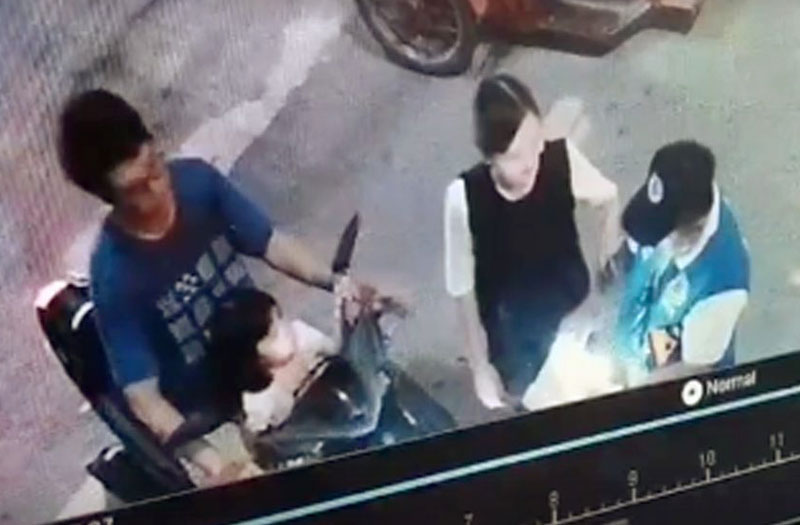 Image from a video in which Galit was seen accepting money from a couple he apprehended for not wearing helmets.
Moreno said subsequent police operations will be against MTPB supervisors and sector commanders involved in illegal activities.
"You just changed the color of your uniform from orange to blue but your ways haven't changed," Moreno said. Moreno's campaign color is blue while that of his predecessor, Joseph Estrada, is orange.
Galit was seen in a closed-circuit television video flagging down a man driving a motorcycle with his wife and child, all without helmets, along Rizal Avenue on the night of July 15.
The wife was seen handing to him what looked like a P500 bill.
The incident went viral on Facebook, causing Moreno to order the Manila Traffic Enforcement Unit and SMaRT to arrest Galit.
Systematic corruption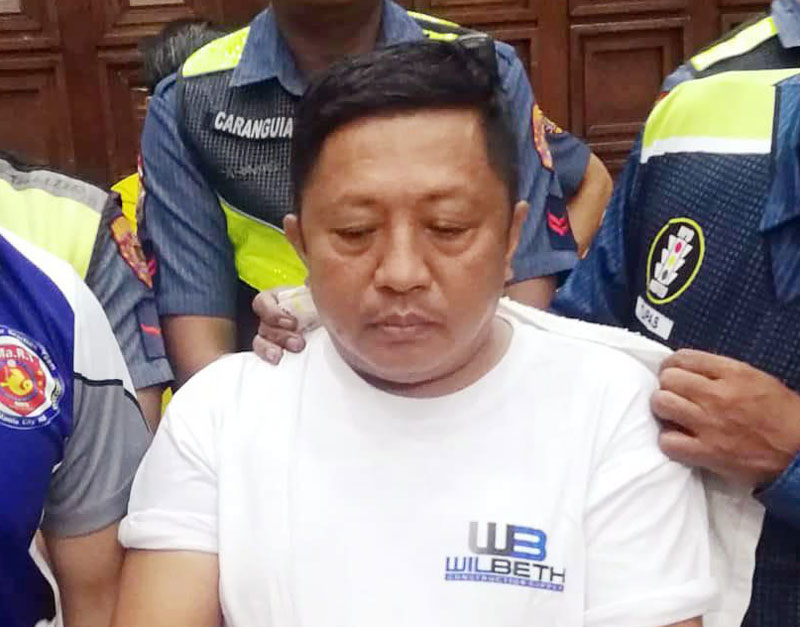 Galit. Rey Galupo
Galit said he was removed as a contractual traffic enforcer during the campaign period for the May 13 elections because his previous bosses discovered he was supporting Moreno's candidacy. He regained his job when Moreno won.
He said he and a select group of traffic enforcers give "tara" or payoffs to their supervisors.
Viaje said Galit is the fifth enforcer arrested for extortion since Moreno assumed office on June 30.
Galit apologized to Moreno but blamed motorists for the corruption, saying in Filipino, "If they don't offer bribes then there would be no takers."