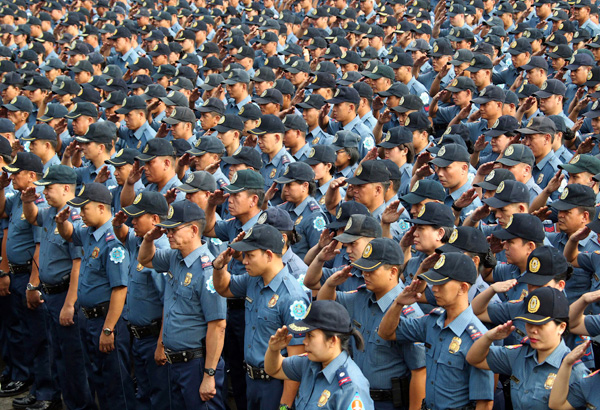 NCR police to recruit 300 new cops
MANILA, Philippines — The National Capital Region Police Office (NCRPO) will not resort to the "padrino" system in the recruitment of 300 new members, an official said yesterday.
The police force is processing at least 450 applicants, but NCRPO director Maj. Gen. Guillermo Eleazar said only 300 would make it as part of their quota in the recruitment system of the Philippine National Police (PNP).
"Only those who are the best and most deserving among the qualified applicants would be accepted. There would be no backers and palakasan in the selection process," Eleazar said.
He said the all-out support given by President Duterte to the PNP resulted in a huge number of police applicants.
"Being a policeman has become a noble and attractive profession after the President raised the salaries of police officers. Today, one must be very deserving to be a lawman," Eleazar said.
He noted that the number of rogue policemen, especially those involved in illegal drugs went down.
"This is the only time that I have seen so many applicants who want to join the NCRPO. Unfortunately, there are only 300 slots for police recruits this first semester," Eleazar said.
He said the 450 applicants would undergo barcoding, identification of Body Mass Index, agility test, and neuropsychiatric examination.
"We will enlist the 300 most competent and fit police recruits," the NCRPO chief said.
During the qualifying exams, 2,987 applicants got a score of 75 to 84 percent while 1,055 applicants scored from 85 to 94 percent.
The top 10 qualifiers are Kevin Gessler Paris, Carl Mantes, Jerson Santos, Cedrix Denz Cansino, Maria-rijuron Bayang, Anthony Corpuz, Kenneth Christian Avelino, Jay-ar Laron, Paula Llantero, and Carlo de Guzman.
Those who passed but did not make it to the list of top 300 will be recommended to other PNP units and regional offices, according to Eleazar.