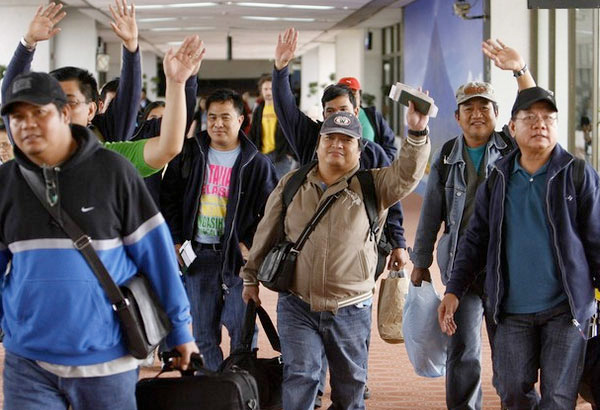 House panels endorse bill creating hospital for OFWs
Jess Diaz
(The Philippine Star) - May 29, 2019 - 12:00am
MANILA, Philippines — The House of Representatives yesterday moved closer to approving a bill that seeks to establish a hospital that would address the healthcare needs of overseas Filipino workers (OFWs).
The committee on health chaired by Quezon Rep. Angelina Tan, together with the committees on appropriations and ways and means, endorsed House Bill 9194, authored by Speaker Gloria Macapagal-Arroyo.
Arroyo said President Duterte's call for the passage of pro-labor legislation prompted her to introduce the measure.
"We already have the endo (bill), which is in the Senate but we felt there should be another measure that we can file on the occasion of Labor Day," she said.
Arroyo said she was in Pampanga on May 1 with Secretaries Francisco Duque III of health and Silvestre Bello III of labor for the inauguration of a hospital intended for OFWs.
Arroyo said Duque informed her that while the land and the building would be free, the Department of Health (DOH) needs to have funds from the budget department to operate the hospital.
"We need to have an enabling law providing for an OFW hospital," she said.
The bill provides that the hospital would be under the administrative and technical supervision of the DOH.
Its importations of equipment and supplies would be exempt from taxes. Donors would also be spared the six-percent donor's tax.
Tan said she hopes the House and the Senate would still have time to approve the bill on final reading so it could be sent to President Duterte.