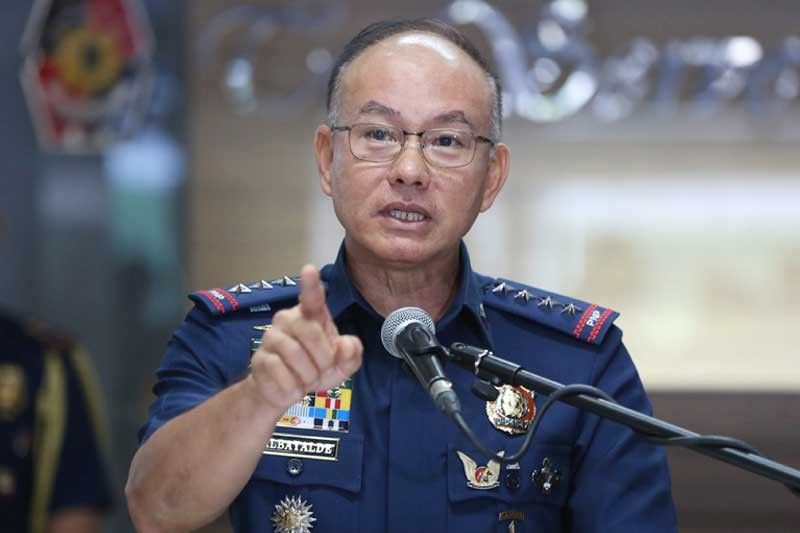 Albayalde names 3 possible successors
MANILA, Philippines — Philippine National Police (PNP) chief Gen. Oscar Albayalde revealed yesterday the names of three officials who might succeed him as leader of the 190,000-strong police force.
They are National Capital Region Police Office director Maj. Gen. Guillermo Eleazar, PNP deputy chief for operations Lt. Gen. Archie Francisco Gamboa and directorial staff chief Lt. Gen. Camilo Pancratius Cascolan.
Albayalde said the three police officials are also on the list of his predecessor, former PNP chief and now senator-elect Ronald dela Rosa.
"I think we have the same list as Gen. Bato dela Rosa kasi sila ang medyo seniors and next in line," Albayalde said.
Eleazar, a member of the Philippine Military Academy Class (PMA) of 1987, is the head of the police force tasked to secure the country's capital.
Gamboa and Cascolan, Albayalde's classmates in the PMA Class of 1986, rank third and fourth in the PNP hierarchy, respectively.
In a television interview, Dela Rosa said he would recommend to President Duterte the police officials as candidates for the next PNP chief.
Albayalde said the three are all qualified for the top PNP post.
"Good luck to the three of them. They have the credentials and they deserve to be the next chief PNP," he said.
Albayalde will reach the mandatory retirement age of 56 in November this year.