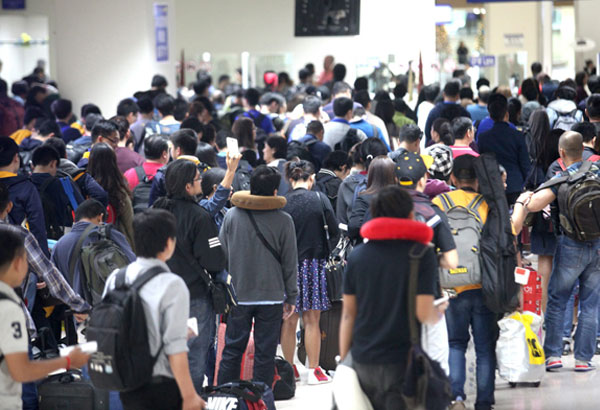 Palace backs review of Kuwait agreement on OFWs
MANILA, Philippines — Malacañang yesterday expressed support for a review of the agreement designed to protect overseas Filipino workers (OFWs) in Kuwait following the brutal death of a Filipina domestic worker in the Gulf state.
The worker, identified as Constancia Lago Dayag of Agadanan, Isabela died this week after suffering various contusions and hematoma.
"I think we should, because according to (labor) Secretary (Silvestre) Bello (III) there has been a breach in the agreement signed by the two countries," presidential spokesman Salvador Panelo said in a press briefing.
Panelo said Bello is putting the government in Kuwait to task for the death of Dayag.
"He (Bello) is investigating it and the DFA (Department of Foreign Affairs) is waiting for an autopsy report," the presidential spokesman said.
The 47-year-old household service worker was rushed to the Al Sabah Hospital but died on the way. There were also indications that Dayag was sexually abused before she died, according to the Department of Labor and Employment (DOLE). A cucumber was found in her private parts.
A 61-year-old Kuwaiti has been arrested in connection with Dayag's murder, DOLE said.
Dayag's death came a year after the Philippines and Kuwait signed an agreement that aims to improve the working conditions of Filipino workers and to provide them legal protection.
Prior to the agreement, the Philippines banned the sending of workers to Kuwait following the death of about eight Filipinos believed to have been maltreated by their employers.